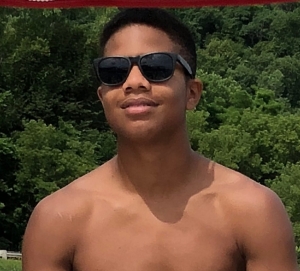 Jacob T. Gunderson, age 20, of Durand, died Saturday, June 5, 2021 at All Saints Hospital in Racine. He was the beloved son of Tony (Tess) Gunderson and Rebecca (Nick) Gruber. Jacob was born on March 27, 2001 and placed by God in the loving arms of his parents on his sister Ally's second birthday, May 17, 2001.
Jacob was a firecracker that lit up the lives of those around him and anyone he met. He loved spending time outdoors, hunting, fishing, trapping, boating and riding dirt bikes. His passion was football, playing and watching the Packers.
Jacob will be sadly missed by his loving family, his sister, Alicia "Ally" Gunderson of Menomonie; parents, Tony (Tess) Gunderson of Durand, Rebecca "Becky" (Nick) Gruber of Mondovi; siblings, Bailey, Bridget, Chloie, Kaden, Brayden, Gavin, Stella and Ian; Nanna & Papa, Jon & Jan Paulson of Eau Claire; grandparents, Kay Price of Plum City and Jeff Wagner of Arizona and Sharon Jesse of Durand, other people who were special in Jacob's life, Brian Havens, Tim and Kellie Burke and countless other family members and friends. He is preceded in death by his grandfathers, Alger Gunderson and Stan Jesse.
Private family services will be held. A Celebration of Life will be held at a later date.
Rhiel Funeral Home & Cremation Services, Durand, is serving the family.