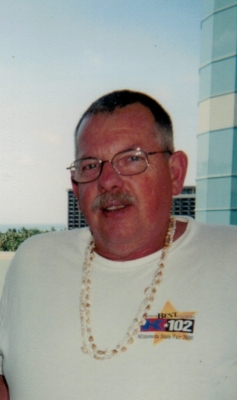 Bert Grochowski, age 77, of Durand passed away into God's loving hands on July 4, 2021 at Froedtert Memorial Hospital in Milwaukee.
Bert was born on June 18, 1944. He was the son of Lambert "Blackie" and Florence E. "Betty" (Black) Grochowski. He grew up in Durand and graduated from Durand High School. Bert married Joyce McDonough in 1966.
Bert was self-employed in several different vocations throughout his life. His lifelong interest was in driving truck. In addition, over the years he was an auctioneer, worked with construction equipment, and dabbled in farming. He drove school bus and, more recently, drove Durand sports teams to games across the state.
Bert is survived by his wife; Joyce, two children; Tammy (Kenny) Lampro and Terry (Bernadette), both of Arkansaw, two grandchildren, Megan (fiancé Spencer) and Caleb (Ciara), two step grandchildren; Sara and Shaun and four great grandchildren, other relatives and friends. He is preceded in death by his parents.
Visitation will be held 4:00-8:00PM Sunday, July 11, 2021 at the Rhiel Funeral Home in Durand.
Rhiel Funeral Home & Cremation Services, Durand, is serving the family.