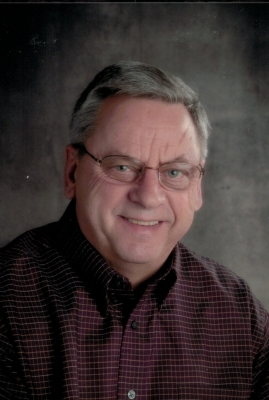 Dean L. Brunner, age 74 of Durand, died Sunday, July 11, 2021 at his home in Durand after a brief struggle with pancreatic cancer with his family by his side and under the loving care of Mayo Hospice.
Dean was born in Durand on September 14, 1946 to Hubert and Helen (Brantner) Brunner. He grew up on the family farm and attended Sacred Heart School at Holy Rosary Parish-Lima, graduating in 1964. Dean's grandpa Brunner persuaded him to attend UW-Eau Claire and drove him to register for classes. He graduated in 1968 with a degree in math education and started his teaching career at Gilmanton High School. It was in Gilmanton that he met his future wife, Kay Anderson and they were married at Holy Rosary Catholic Church-Lima on December 29, 1973. They were blessed with two sons, Jeremy and Christopher.
In 1979, Dean was offered a math position at Durand High School and the family moved to Durand, eventually building a house on a corner of the family farm. He retired in 2003, but after being a teacher substitute for two years, he jumped at the chance to return to Gilmanton for the next six years. He truly loved his profession and was always so appreciative of his former students making a point to thank him and share their life's journey with him.
Dean enjoyed feeding the birds, planting, harvesting ginseng, ice fishing, gardening, sharing the fruits of his labor as well as the over abundance of pears from his favorite tree. These activities were always preceded by coffee and cards with his friends at the Corral Riverside Bar & Grill.
Dean is survived by his wife of 47 years, Kay; sons, Jeremy of New Brighton, MN and Christopher of Eau Claire; siblings, Dennis (Mary Ellen), David, Dale (Vickie), Ben (Sue), Maureen Kent, Bernie (Cheryl), Marcia (Rod) Berger, Bob (Nancy) and Bill; sisters-in-law, Judy Anderson, Mary (Jim) Anderson; many nieces, nephews, step-nieces, step-nephews, other relatives and friends. He is preceded in death by his parents, Hubert and Helen Brunner; parents-in-law; Ellsworth and Eunice Anderson; brothers-in-law; Peter Kent and John Anderson and niece, Kassie Brunner.
Memorial Services will be 11:00AM Monday, July 19, 2021 at Holy Rosary Catholic Church-Lima in Durand. Rev. Timothy Reither will officiate. Burial will be in the church cemetery. Visitation will be 4:00PM-8:00PM Sunday at the Rhiel Funeral Home in Durand and one hour prior to services at the church on Monday.
Rhiel Funeral Home & Cremation Services, Durand, is serving the family.