Gerald L "Jerry" Levenske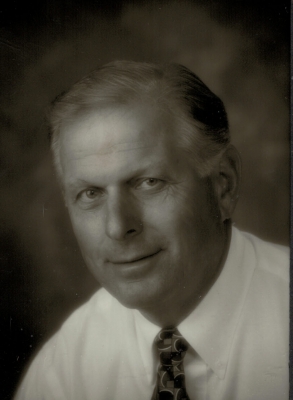 Gerald "Jerry" Levenske, age 77, of Durand passed away peacefully on July 22, 2021 at his house with his wife and daughter by his side, after a 15 year battle with cancer.
Jerry was born October 8, 1943 in Michigan and was raised in Two Harbors, MN. After graduation, he served in the U.S. Navy. Against all odds, the Pollock married a Norwegian in 1968.
Jerry began his telephone career as a lineman, then moved into an office position doing cost analysis, followed by managing several independent telephone and cable companies for CSI in Hector, MN.
In December 1979, Jerry was hired as manager of Nelson Telephone in Durand. He became known for his work in the independent telephone industry, serving on several state and national boards. He also served on the Security National Bank board. After retiring in 2002, he and Viv began wintering in AZ.
"Vinny" enjoyed his motorcycles and those who rode with him, golfing (he had two holes-in-one,) woodworking, billiards, and video poker. He was a master of one-liners and sarcasm. He picked on everyone he liked. His humor will be deeply missed. He was truly and thankfully one-of-a-kind! His self-obituary was, "Born, Lived, Died!"
Jerry is survived by Vivian, his loving wife of 53 years, son J.J. (Kelli), daughter Misty Dawn (Jason Peterson), grandsons Coltan (19), Carter (13), Sawyer (9), brother Steve Jr., sister-in-law Margie, and dear friend, Sharon Berger. He is preceded in death by his parents, brothers Larry and Bobby, and sister-in-law Pat.
Jerry was an active member of Faith Lutheran Church. Per his request, there will be no funeral service. A life celebration will be held at a future date at the Corral, his favorite hangout.
Please no flowers. A scholarship will be established in his name.
Thank you to Heartland Hospice for their weeks of compassionate care, Rhiel Funeral Home, and Dr. Sandeep Basu, for making doctor appointment so much more than just another visit. Thank you to all his friends that reached out and offered support. Jerry's memory will live on through stories told.
Rhiel Funeral Home & Cremation Services, Durand, is serving the family.