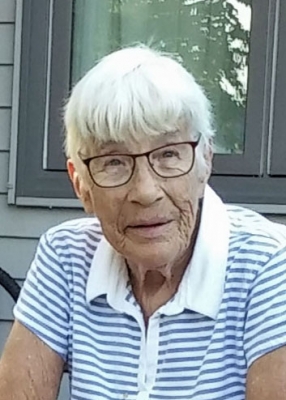 Jeanette K. DeLuca age 88 of Menomonie, passed away on Friday July 30, 2021 at The Neighbors of Dunn County in Menomonie.
Jeanette was born March 24, 1933. She was the daughter of Louis and Isabella (Kliegle) Bischel and grew up on the Downing area. Jeanette attended grade school Downing and graduated from Glenwood City High School. She graduated from Stout State University in Menomonie as a Dietician. Jeanette worked for Stouffer's Restaurant in Chicago where she worked her way to management. She married her husband, Sam DeLuca in August of 1958 in Chicago. She traveled throughout the country opening new restaurants and reorganizing older ones. Jeanette retired from Stouffers and moved to Menomonie where she worked for Old Towne doing catering work for several years. She also worked at Golden Leaf in Menomonie until she was 80.
Jeanette is survived by her brother, David Bischel of Downing and many nieces, nephews, other relatives and friends.
She is preceded in death by her parents, husband Sam, a sister, Helen Meacham; four brothers, Lorenz "Bud", Richard, John, Eugene "Buck" Bischel
Memorial mass will be held at 11:00 AM Thursday August 5, 2021 at St. Joseph Catholic Church in Menomonie with Rev. John Mano officiating. Burial will be in St. John's Catholic Cemetery in Glenwood City.
Visitation will be held one hour prior to services at the church.