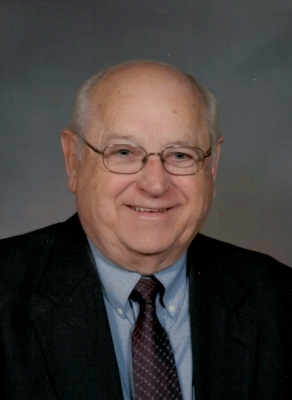 Gerald M. Bauer age 79 of Durand, passed away on Monday August 9, 2021 at Mayo Clinic Health System in Eau Claire.
Gerald was born April 14, 1942 at home in rural Durand. He was the son of Edward L. and Margaret (Webb) Bauer and grew up in the Lima community. He attended and graduated from Sacred Heart High School-Lima, in 1960. After graduation from high school, Gerald entered the U.S. Army Reserves in Ft. Leonard Wood, MO. After his active duty, he moved to St. Paul, MN where he worked for North Central Life Insurance Co. Gerald married Antoinette "Toni" Brunner August 18, 1962. After marriage they returned to Durand where Gerald worked for several area business doing accounting and bookwork. Gerald also worked for Pepin County Highway Dept., Durand School District. Durand Federal Savings & Loan, as a Loan Officer and Branch Manager. In 1986, Gerald and Toni purchased Rhiel Furniture Store, and operated Toni's Interiors for 35 years.
Gerald was an active member of the Durand Community: Served as Mayor for 15 years and was instrumental in obtaining grants for our local swimming pool, river walk and ambulance service. He worked with corporations to bring the Durand Travel Stop, Cobblestone Inn, to Durand. Gerald also served on the Pepin County Board and the Durand City Council. He was a member of St. Mary's Catholic Church and a member of the Knights of Columbus and served as Grand Knight. He would talk politics to anyone and everyone, with a smile. Gerald enjoyed spending time with his grandkids. He loved to watch them play basketball and volleyball.
Gerald is survived by his wife, Toni, two children, Scott (Tong) Bauer of Anchorage, AK; Sandi Bauer of Durand; five grandchildren, Evelyn, Alexis, Rocklan, Marc and Maria; two brothers, Don (Irma) and Norman (Pat), both of Durand; several nieces, nephews, other relatives and friends.
He is preceded in death by his parents, two sisters, Lois Bauer and Rheta Brunner.
Mass of Christian Burial will be held at 11:30 AM Monday August 16, 2021 at St. Mary's Catholic Church in Durand. Burial will be in the church cemetery.
Visitation will be held from 4:00 to 7:00 PM Sunday at Rhiel Funeral Home in Durand and one hour prior to services at the church on Monday.