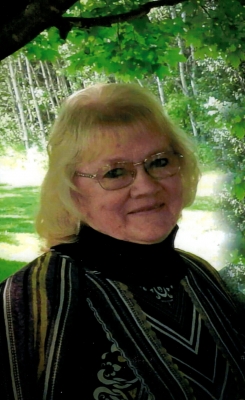 Sonjia I Richardson, age 70 of Elmwood, died Sunday, September 26, 2021 at her home in Elmwood with her family by her side after a brief battle with cancer.
Sony was born on November 30, 1950 in Somerset. She was the daughter of Evelyn Nelson. Sony grew up in Somerset and graduated from Somerset High School in 1968. After high school, Sony worked as a waitress at the LaBon's Truck Stop in Hudson. Later, Sony took a job as a teller at the Bank of Somerset in Somerset. In the summer of 1969 Sony married Michael "Mick" Rivard and together they had two sons and later divorced. In 1977, Sony took a job with MRM Elgin, she worked in the same cubical for 36 years, through five different company buyouts. Sony married Rodney Richardson in 1999 and gained two step-daughters and five grandchildren. Together they lived in Elmwood and enjoyed their life, friends and family.
Sony enjoyed birdwatching, going to races and spending time on her deck visiting with family and friends.
Sony is survived by her children, Rick (Krista) Rivard of Baldwin, Chad (Amy) Rivard of Baldwin, Shari (Greg) Koehler of River Falls and Gwen (Larry) Eccles of Plum City; seven grandchildren, Sarah (Pat Schultz) Hartung, Kayla (Brian) Buck, Jake (Sarah) Hartung, Katelyn (Jane) Plank, Kelsey (Timmy) Klinski, Ruby Rivard and Gavin Nichols, seven great-grandchildren, Lucas, Samuel, Charles Hartung, Carter and Jackson Buck, Brinley and Gabriella Klinski; nephew, Chris West of Burnsville, MN, other relatives and friends. She is preceded in death by her mother, Evelyn Nelson; husband, Rodney Richardson and one brother, Keith Nelson.
A Celebration of Life will be held from 4:00PM-7:00PM with a time of sharing at 7:00PM Saturday, October 2, 2021 at the Rhiel Funeral Home in Durand. Burial will be at a later date at the Northwest Wisconsin Veteran's Cemetery in Spooner.
Rhiel Funeral Home & Cremation Services, Durand, is serving the family.