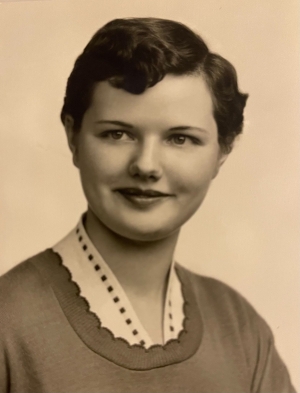 Janis M Glapa, age 82, of Menomonie, WI formerly of Rochester, MN passed away on Thursday, September 23, 2021 at Comforts of Home in Menomonie after many years burdened by Alzheimer's disease.
Jan was born in Magnolia, MN on May 28, 1939. She was the daughter of Ernest and Myrtle (Lehmann) Kleine; the second youngest of seventeen children.
She married Jerry Glapa on June 1, 1957. They raised their family of three sons in Adrian, MN and Lewiston, MN before retiring to Rochester. Jan had a great love of children, reading, family, friends and was devoted to her Catholic faith. She was a beloved and dedicated wife, mother and grandmother; her bread baking and entertaining style were legendary.
Jan's husband, Jerry and several siblings preceded her in death. She is survived by sons Michael (Alison) of Menomonie, WI, Brian (Carol) of Andover, MN, Steven (Sonja Rouillard) of Milpitas, CA, granddaughters Laurie and Isabelle, grandsons Patrick, Joseph, Ruben and Edison.
Private interment will be at Calvary Cemetery in Rochester, MN.
In lieu of flowers, please consider a donation to your local public library.