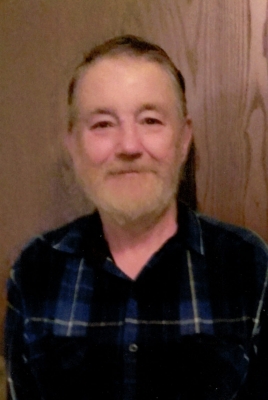 Dennis James Coburn, age 68 formerly of Pepin, passed away October 8, 2021 at the Mayo Clinic Health System Care Center in Lake City, MN after a short bout with cancer.
Dennis was born June 21, 1953 in Durand, Wisconsin the third child of Kenneth and Eilene (DeLong) Coburn. He grew up in Elk Creek, Frankfort Township, rural Pepin County on the family farm with his six siblings, in his youth he enjoyed fishing and hunting and always has a special place in his heart for his pets.
Dennis graduated from Arkansaw High School in 1971. After high school, he worked on the family farm before he started working for Harmon Implement in Arkansaw and Grange Hall, he was a tractor and farm equipment mechanic by trade before he became disabled after a work related accident in January of 1980. He had a very sharp mind when it came to mechanical things and repaired a lot of farm machinery for various famers in the Pepin County area.
Dennis is survived by two sisters Judy Hutter (Roger Baier) of Durand, Sandy Berglund (Chris) of Cumberland and one brother Joseph (Carla) of Pepin. Nine nieces and newphews Joanne Wegner, Jennifer Jahnke, Jamey Jahnke, Jill Rose, Anna Bulas, Jake Berglund, Shana Bedney, Joe Coburn Jr., Chandler Coburn and six great nieces and nephews.
He is preceded in death by her parents Kenneth and Eilene, three brothers Jerry, Jim, John. His nephew Shane Coburn and sister-in-law Robin Coburn. Grandparents Clinton and Elizabeth Coburn and Harrison and Margaret DeLong.
Graveside Services will be 1:00PM Wednesday, October 13, 2021 at St. John the Baptist Catholic Cemetery in Plum City with Father Juanbe V. Villapaz presiding. A Celebration of Life will be held after the graveside services at Molly's on Main in Plum City.
Memorials are preferred in Dennis' name to the American Cancer Society. https://donate3.cancer.org/
Rhiel Funeral Home & Cremation Services, Durand, is serving the family.