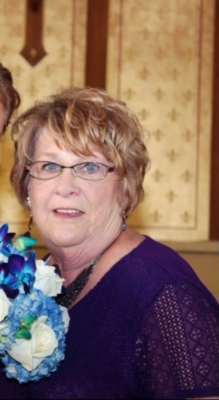 Teresa R. "Tess" Lechner, age 75 of Durand, died Friday, October 29, 2021 at Sacred Heart Hospital in Eau Claire.
Tess was born on February 23, 1946 in Plum City. She was the daughter of Gale John and Bonnie Jean (Poquette) Krings. Tess grew up in rural Plum City and Elmwood. Tess married James "Jim" Lechner on December 31, 1962 at Sacred Heart Catholic Church in Elmwood. Over Jim's naval career, Jim and Tess lived in Great Lakes, IL, San Diego, CA, Honolulu, HI and Washington D.C. In retirement, Tess and Jim moved to Durand where she remained the rest of her life. Tess worked as a florist, a makeup consultant for Elizabeth Arden and while she lived in Durand, Tess did daycare.
Tess enjoyed cooking, baking and having cocktail hour with family and friends. She loved her children and grandchildren and especially enjoyed going to her grandchildren's school and athletic events.
Tess is survived by her daughters, Jeana (Larry) Burch of Huntingtown, MD and Jodi (Tad) Bauer of Durand; son-in-law, Steve Porter of Wheelersburg, OH; nine grandchildren, Shannon (Jason), Michael, Kayla (Chris), Josh, Taylor, Kelcie, Breleigh, Bently and Brinly; six great grandchildren; Ava, Cash, Kody, Konner, Kayden and Ty; two brothers, Tim (Joanie) Krings of Sandwich, IL and Ty (Sue) Krings of Gordon, WI; nieces, nephews, other relatives and friends. She is preceded in death by her parents, husband Jim; daughter Jayne Porter; grandson Matthew Kline and one brother Terry Krings.
Prayer Services will be 3:30PM Saturday, November 13, 2021 at the Rhiel Funeral Home in Durand. Burial will be in Sacred Heart Catholic Cemetery-Farm Hill in Elmwood. Visitation will be from 1:00PM until the time of services at the funeral home on Saturday.
Rhiel Funeral Home & Cremation Services, Durand, is serving the family.