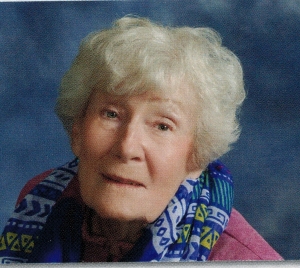 Patricia L. Kochendorfer, age 95, of Menomonie, died Monday November 15, 2021, at The Neighbors of Dunn County in Menomonie.
Pat was born December 30, 1925, in Menomonie. She was the daughter of Hugh and Betty (Kyle) McGowan. Pat grew up in Menomonie and graduated from Menomonie High School in 1943. Pat married Gerald R. Kochendorfer September 10, 1943, in Menomonie. After marriage they made their home in California where they raised their family and lived until moving back to Menomonie in 2000.
During her time in California, Pat was active in Junior Women's Club, P.T.A, her church, her children's school and sporting activities. Pat also worked for the State of California for 10 years. After moving back to Menomonie, Pat was involved with planning her high school reunions. She was an active member of the First Congregational-United Christ, P.E.O. and enjoyed playing bridge.
Pat is survived by her three children, Sandee Elkins of Menomonie, Gerry (Marilyn) Kochendorfer of Lake Forest, CA and Sally (Reagan) Ondler of Pinole, CA; four grandchildren, Scott (Dyani) Elkins, Aaron Elkins, Chip Kochendorfer and Tiffany (Russell) Cedarberg; four great grandchildren, Madison, Chasen, Liam and "Charlie", two great-great granddaughters; a sister-in-law, June Gordon of Menomonie.
She is preceded in death by her parents, husband Gerald in 2013, a grandson, Richard Elkins, a son- in-law, Ken Elkins and a brother, James McGowan.
A Celebration of Life will be held at a later date.