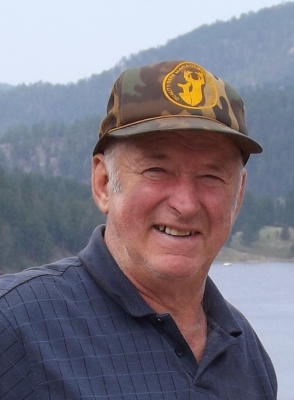 Allen N. Bauer, age 78, of Nelson, died Wednesday, November 24, 2021 at Our House Senior Living in Menomonie.
Allen was born to Alfonse "Allie" and Clara (Schuh) Bauer at home in rural Lima on November 1, 1943. He married Connie Ziehl on April 8, 1967 at Sacred Heart Catholic Church in Elmwood. To this union, four children were born. In Allen's earlier years, he worked to help build the Spring Valley Dam and, for most of his life, farmed in Maxville before purchasing his own farm in Pepin.
Allen enjoyed spending time on his tractor, cutting wood, coon hunting, fishing, and gardening. He was well known for the pumpkins he grew every fall. During retirement, Allen could be found fishing most days. If he wasn't fishing, then he was thinking about it.
Allen is survived by his wife of 54 years, Connie, of Nelson; sons, Richard (Mary) of Mondovi and Robert (Tanya) of Menomonie; grandchildren, Dane and Allie Jo Bauer and Raith, Lindy and Porter Bauer; daughter's fiancé, Dale Hager of Latimer, IA; one sister, Mary (Brad) Sie of Mondovi. He is preceded in death by his parents; son, Bruce; daughter, Brenda; three brothers and four sisters.
Memorial Mass will be held at 11:00AM Saturday, December 4, 2021 at St. Mary's Catholic Church in Durand. Rev. Emmanuel Asamoah-Bekoe will officiate. Burial will be in the church cemetery in the spring. Visitation will be from 9:30AM Saturday until the time of the services at the church.
Rhiel Funeral Home & Cremation Services, Durand, is serving the family.