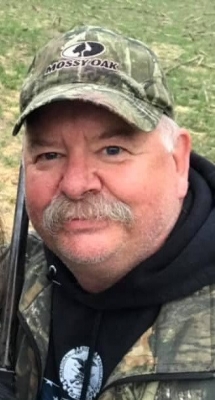 Michael J. Miles, 71, of Durand, was born November 10, 1950 in Plum City and died November 27, 2021 at home. Mike was the son of James Miles, Jr. and Margaret (Stoffregen) Miles.
Mike grew up in Arkansaw, attended Arkansaw Elementary School and graduated from Arkansaw High School, where he enjoyed playing basketball. He went on to college at UW-La Crosse and earned a bachelor's degree in Business Administration.
Mike married Donna Hooker on July 11, 1970 in Durand. They lived in the La Crosse area until he graduated college in 1972, then they moved back to Durand.
He worked for the Pepin County Nutrition Program, and then at Durand Builders Service where he was a valued employee for over 30 years until he retired.
Mike was a former Durand Volunteer Fireman and Knights of Columbus member. He also donated much time and effort to the community, especially to the Durand Sportsman's Club.
He enjoyed fishing, hunting, watching the Packers play at the "almost famous" Spot Bar. Mike also enjoyed spending time at the cabin and Goat's Corkscrew Saloon with family, friends, and the "Meridean Mafia".
He spread cheer, happiness, smiles, and jokes wherever he went, and was loved by many.
Mike is survived by his wife, Donna; daughter Niccole (Tony) Morris; daughter Jannine (Jeff) Kralewski; Grandchildren Andrew & Evan Morris; Macy and Miles Kralewski – all of Durand; sister Debbie (Alan) Clare of Plum City; several sisters-in-law, brothers-in-law, nieces, nephews, other relatives and friends.
He was preceded in death by his parents, James Miles, Jr. and Margaret (Stoffregen) Miles.
Visitation will be at the Rhiel Funeral Home in Durand on Thursday, December 2, 2021 from 4pm to 7pm, with a prayer service immediately following. Private burial service will be held at a later date.
Rhiel Funeral Home & Cremation Services, Durand, is serving the family.