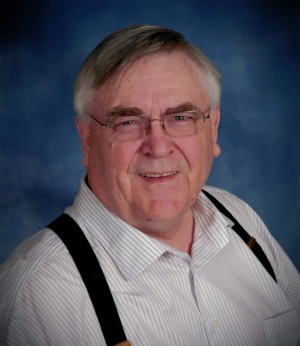 Lawrence M. Brenner, age 77 of Eden Prairie, MN, formerly of Eau Galle, died Friday, December 10, 2021 at his home in Eden Prairie with his family by his side.
Larry was born January 28, 1945 in Durand. He was the son of Lawrence J. and Veronica (Forster) Brenner. Larry grew up on the farm in Eau Galle, he attended St. Henry's School and graduated in 1963 from Sacred Heart Catholic School in Lima, rural Durand.
Larry farmed with his father after high school. In the summer of 1965, Larry joined the Eau Claire Army Reserve Unit. On November 12, 1969, life changed for Larry at which time he was involved in an off-farm logging accident. His left leg had been crushed and had to be amputated at the knee. In 1970, Larry went to college and earned an elementary industrial education degree. He taught briefly in southern Wisconsin.
Larry and Kathy Wittmann met on a blind date. They were wed on March 14, 1981 at St. Joseph Catholic Church in Menomonie, WI. Following the wedding, they moved to the twin cities.
Larry had several jobs over the years in the cities, He worked at a gas convenience store for 15 years, first at the counter and subsequently as manager. He also worked for Wells Fargo for 10 years processing home loan documents into electronic media.
Still in his 20's Larry had boat and enjoyed water skiing. He learned water skiing after the leg accident by skiing with one ski. Larry and Kathy enjoyed traveling and taking ocean cruises. The cruises included the Caribbean, Alaska, the United Kingdom and Germany. They also enjoyed the Canadian rail trips and visiting U.S. National Parks.
In retirement, Larry volunteered at Courage Kenny until the program was suspended due to Covid. Larry participated in St. Hubert's Choir for many years.
Larry is survived by his wife of 40 years, Kathy; sister, Mary Biesterveld of Elk Mound; brothers, Steve of Arkansaw and Doug of Rock Falls; nieces, nephews, other relatives and friends. He is preceded in death by his parents, Lawrence J. and Veronica Brenner.
They family would like to thank the doctors, nurses, aides for all the care that he has received.
Funeral Mass will be 11:00AM Friday, December 17, 2021 at St. Henry's Catholic Church in Eau Galle. Rev. Jerry Hoeser will officiate. Burial will be in the church cemetery. Visitation will be from 10:00AM until the time of services at the church on Friday.
Rhiel Funeral Home & Cremation Services, Durand, is serving the family.