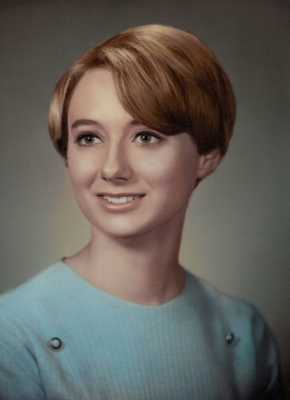 Monica P. Albers, age 71 of Arkansaw, passed away Tuesday, December 21, 2021 at Advent Health in Durand with her family by her side.
Monica was born on June 13, 1950 in New Ulm, MN, she was the daughter of Nicolas and Frances (Baechler) Jutz. Monica grew up in New Ulm and graduated from Cathedral High School in 1968. Monica married John Albers on May 16, 1971 Cathedral Catholic Church in New Ulm, MN. After marriage they moved to California while John was in the Air Force. While there, Monica graduated with a degree in optometry from Solano College. They moved to Rochester, MN after John's time in the Air Force, where Monica worked in optometry. In 1983, they moved their family to Arkansaw where they started AgResource Inc. and raised their family.
Monica was a first responder for Durand Ambulance Service for more than 20 years. She loved to sew and crochet items for hospitals and the VA. Monica was an active member of the Seventh Day Adventist church in Durand since 1983. Most of all, Monica loved to spend time with her family and friends and caring for her grandchildren.
Monica is survived by her husband of 50 years, John; children, Luke (Hannah) of Arkansaw; Francine (John) Hawkinson of Lakeville, MN and Peter (Amy) of Baldwin; nine grandchildren, William; Nicole; Kenny; Alex; Logan; Samantha; Jessica; J.R. and Ryan; three brothers, Chuck Jutz; Doug (Cathy) and Kenny (Sue) Jutz; three sisters, Louise (Roy) Gag; Betty Manthey and Barb Bratsch; two sisters-in-law, Loretta Jutz and Carolyn Jutz; one brother-in-law, Bud Roskos; nieces, nephews, other relatives and friends. She is preceded in death by her parents, Nicolas and Frances Jutz; granddaughter, Chloe Albers in infancy; two brothers, Eddie Jutz and Eugene Jutz; two sisters, Mary Roskos and Carol Doering; brother-in-law, Donny Manthey and sister-in-law, Kathy Jutz.
Visitation will be 4:00PM-7:00PM Monday at the Rhiel Funeral Home in Durand and hour prior to services at the church on Tuesday. Funeral Services will be 11:00AM Tuesday, December 28, 2021at the Seventh Day Adventist Church in Durand. Pastor Ivan Remocal will officiate. Burial will be in the Arkansaw Memorial Cemetery.
Rhiel Funeral Home & Cremation Services, Durand, is serving the family.