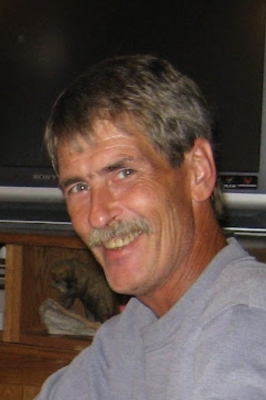 Lonnie J. Bauer, age 62, of Menomonie, passed away on Wednesday December 29, 2021 at Mayo Clinic Health System-Red Cedar, in Menomonie with his family by his side.
Lonnie was born May 23, 1959 in Durand. He was the son of Darrell "Foozy" & Kathryn "Kay" (Kraft) Bauer and grew up in Eau Galle and graduated from Durand High School in 1978. During high school he helped out on the Weinzirl and Baier Creek Farms. After high school he worked for the railroad and ended up in Texas. In 1984 he married Roxanne Landell and they later divorced. In 1984 Lonnie worked for an Exterminator Company, where he met his best friend, John Stinnett and have remained friends since then. Lonnie worked for Spaw Glass Company doing construction work for 17 years until he had a construction accident which ended his working career.
Lonnie moved to Menomonie in 2011 to be with his family and was living with his mother. Lonnie spent time helping with odd and end jobs for his brother, Dave. He always said, "Dave was the brains of the operation, and he was the laborer". Even though Lonnie was in pain he never complained and was always there to help anyone and everyone. Mom always said, "Lonnie was her ears because he could hear anyone's car doors would say, "are you expecting company". Lonnie passed away on his Grandma Kraft's birthday, which she would have been 112 years old.
Lonnie is survived by his mother, Kay Bauer of Menomonie; his brothers, D.J. (Lynn) Bauer of Wilson, Dave (Mary Jane) and Jimmy, both of Menomonie; a sister, Mary Kay Mork of Boyceville; nieces and nephews, Alyssa & Gunner Bauer, Mindy (Joel) Eckert, Stacy (Jay) Mork, Chelsea Mork, Logan (Mercedes) Bauer, Jasmine (Brandon) Durrence, Marci (Tom) Meyers; great nieces and nephews, Isabel, Isaac & Iris Eckert, Aiden & Gracea Mork, Aurora, Landon & Lukas Durrence, Clairice Bauer and Jack Meyers.
He is preceded in death by his father, Darrell "Foozy", maternal & paternal grandparents and many aunts, uncles and cousins.
Memorial will be held at 11:00 AM Monday February 7, 2022 at St. Joseph Catholic Church in Menomonie with Rev. John Mano officiating. A Celebration of Life will immediately follow the services at Kyotes Den in Menomonie. Burial will be at later date at St. Henry's Cemetery in Eau Galle.
Visitation will be held from 9:30 AM until the time of the services at the church on Monday.