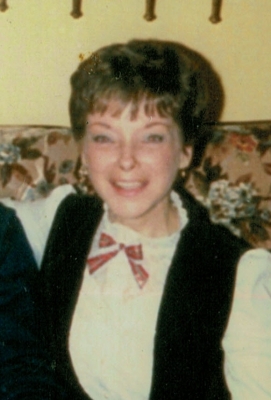 Sandra Lorraine (Hosli) Messier, age 79 of Arkansaw, passed away January 9, 2022 at Sacred Heart Hospital in Eau Claire.
Sandra was born January 24, 1942 in Ramsey County, Minnesota. She graduated from Monroe High School, St. Paul, Minnesota. December 20, 1959, Sandra married Lawrence "Buzz" Messier. Buzz passed away in 1997.
After marriage, Sandra and Buzz lived in San Deigo, CA while Buzz was serving in the U.S. Marine Corps. In 1964, they returned to the St. Paul area where they raised their children. Sandra worked as a CNA at the Bethesda Hospital in St. Paul.
Sandra and her son Kenneth moved to Arkansaw in 2020 to be nearer to family. In 2021, Sandra became a resident of the Plum City Care Century in Plum City. She enjoyed participating in the activities while there and made a few friends including Nancy Bishop. They often enjoyed a few laughs together along with a Pepsi.
Sandra is survived by her children: Kenneth of Arkansaw, Shawna Hanson of Rapid City, SD, Scott (Kathy) of Arkansaw and Buzz of Cottage Grove, MN, 8 grandchildren, 6 step grandchildren, 6 great grandchildren, 11 step grandchildren, a sister, Patricia Hart and half-brothers, Joe and Dick Hazeltine. Sandra is preceded in death by her parents, husband Buzz and a sister, Joann Pickett.
A Celebration of Life will be held at a later date.
Rhiel Funeral Home & Cremation Services, Durand, is serving the family.