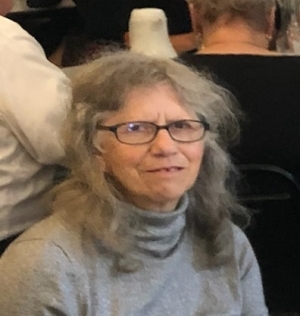 Lita M. Hofacker, age 73 of Elmwood, died Tuesday, January 25, 2022 at her home in rural Elmwood.
Lita was born on March 11, 1948 in Elmwood. She was the daughter of Alfred C. and Margaret L. (Laschinger) Hofacker. Lita grew up on the family farm in the Town of Rock Elm, rural Elmwood and she graduated from Elmwood High School. After high school, Lita attended the University of Wisconsin-River Falls. Lita then took a job for West Publishing where she worked her entire career.
Lita had a passion for caring for animals, she had many dogs and cats. She also took care of her two llamas and feeding the deer. Lita also enjoyed spending time outdoors on the farm, picking apples and berries. Lita spent many years being a caretaker for her mother and as a result, her mother lived to be 100 years old. She also has taken care of other family and friends, watching out for their well-being.
Lita is survived by her sisters-in-law, many nieces, nephews and cousins. She is preceded in death by her parents and siblings.
Funeral Mass will be 11:00AM Tuesday, February 1, 2022 at St. John the Baptist Catholic Church in Plum City with Rev. Junabe V. Villapaz officiating. Burial will be in the church cemetery. Visitation will be from 10:00AM until the time of services at the church on Tuesday.
Rhiel Funeral Home & Cremation Services, Durand, is serving the family.