Constance R. "Connie Kannel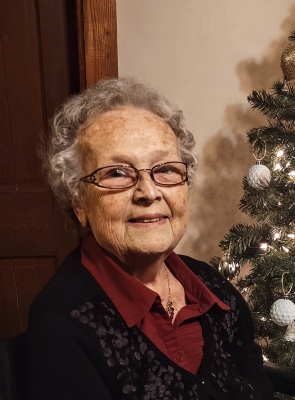 Constance "Connie" Rae Kannel, age 81 of Plum City, died Wednesday, January 26, 2022 at the Plum City Care Center surrounded by her family, after a courageous fight with cancer.
Connie was born July 17, 1940 in Charles City, IA to Grace (Snyder) and Alton "Larry" Lusk. She graduated from high school in Osage, IA and attended nursing school in Rochester, MN, where she later worked as a nurse at St. Mary's Hospital. During this time, she took a trip with a classmate to visit Plum City, WI and met the man she would marry and raise a family with, Kenneth "Kenny" Kannel.
Connie and Kenny were united in marriage on October 6, 1962 in New Haven, IA. Together they raised 7 children on the family farm in Plum City. For most of this time, Connie was a stay-at-home mom, the most rewarding job she could have, and enjoyed her time on the farm. When her children were older, she took a job at the Plum City Care Center. Connie was active in her community and a faithful member of St. John's Catholic Church in Plum City. She loved bird watching, listening to music, quilt making, road trips with her family, and dancing the Tennessee Waltz with Kenny. She took great pride in the graduation quilts she made for each of her grandchildren, and cherished her sunset convertible rides in her daughter, Barbie Jo's car around the countryside. Connie had a heart of gold and will be most remembered for the love and warmth she shared with all who had the privilege of knowing her.
Connie is survived by her children: Robin (Jay) Benson of Plum City, WI; Daniel (Nadine) Kannel of Plum City, WI; Sarah (Darrell) Hinrichs of Plum City, WI; Nancy (Scott) Bowe of Beldenville, WI; Brian (Kelly) Kannel of Plum City, WI; and Eric (Tabby) Kannel of Plum City, WI. Her siblings: Marjorie (Edward) Kannel of Ames, IA; Mary (Ron) McIntire of Grundy Center, IA; and Thomas (Debbie) Lusk of Herber City, Utah. Her 17 grandchildren: Brandon Kannel, Shelby (Josh) Wells, Cora (Chad) Fox, Brady Yanish, Jazmin Kannel, Connor Hinrichs, McCormick Kannel, Noah Yanish, Darrick Hinrichs, Paige Benson, MiKaili Kannel, Morgan Yanish, Cade Benson, McKenna Kannel, Grace Hinrichs, Carter Benson, and MaKya Kannel; and her 2 great grandchildren: Lennon Fox and Baby Fox due this May.
Awaiting her arrival at Heaven's gates are her husband, Kenny, and her daughter, Barbara Jo Kannel, who we know welcomed her with a joyous celebration. She is also preceded in death by her sister Susan Burgess, brother-in-law Daryl Burgess, her parents and other relatives.
The family would like to extend a sincere thank you to Plum City Care Center for the care they provided, and to all who supported Connie with love and prayers.
A Mass of Christian Burial will be 11:00AM Saturday, February 5, 2022 at St. John the Baptist Catholic Church in Plum City with Rev. Junabe V. Villapaz officiating. Burial will be in the church cemetery. Visitation will be from 10:00AM until the time of services at the church on Saturday.
Rhiel Funeral Home & Cremation Services, Durand, is serving the family.