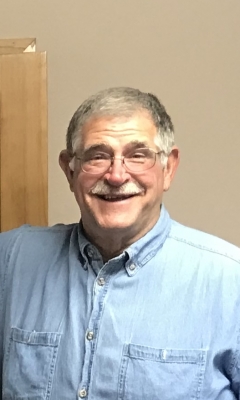 John L. Anibas, age 64 of Eau Galle, died unexpectedly of natural causes on Wednesday, January 27, 2022 at Mayo Clinic Health Systems-Menomonie.
John was born on August 15, 1957 in Durand. He was the son of Lorin and Rosella "Sally" (Bauer) Anibas. John grew up on the home farm in Eau Galle, attended St. Henry's School and graduated from Durand High School in 1975. In 1973, while still in high school, John took a job at the Eau Galle Cheese Factory that he turned into his career, where he was still working today. John married Julie A. Brunner on November 8, 1980 at St. Joseph Catholic Church in Arkansaw. After marriage, they lived in Eau Galle where they ran a dairy farm while John still worked at the cheese factory. On June 3, 1990, John and Julie were gifted with their adopted son, Cj. Julie died on February 26, 2017. John was currently engaged to Tracey Tulip.
John enjoyed spending time outdoors cutting wood, going on side by side trips, ice fishing and working in his shop. Most of all, John loved spending time with his family and friends, especially his grandchildren.
John is survived by his son, Cj (Carrie) of Menomonie; three grandchildren, Haislee, Deegan and Chance; fiancé, Tracey Tulip of Eau Galle, her daughter, Kayla; siblings, Mary (Tim) Dessereau of Mayville, Don "Duck" (Sara Werner Omann), Bob (Sharon), both of Eau Galle and Rose (Joe) Smith of Roberts; his dog, Harlem; many nieces, nephews, other relatives and friends. He is preceded in death by his parents, Lorin and Sally; his wife, Julie and his sister-in-law, Shelly Anibas.
Visitation will be 4:00PM-7:00PM Friday, February 4, 2022 at the Rhiel Funeral Home in Durand. A Celebration of Life will be 1:00PM-4:00PM Saturday, February 5, 2022 at St. Henry's Parish Center in Eau Galle.
Rhiel Funeral Home & Cremation Services, Durand, is serving the family.