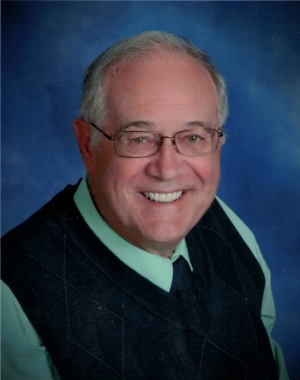 Bernard J. Heit, age 84 of Arkansaw, died Monday, February 7, 2022 at Ellsworth Health Services with family members by his side.
Bernard was born on September 8, 1937 in Pepin County. He was the son of Clarence and Thelma (Schaffner) Heit. Bernard grew up in Arkansaw and graduated from Arkansaw High School. He went on to college and got his teaching degree and played basketball at UW-Eau Claire. Bernard married Evelyn Sabelko of Lima on June 10, 1958 at Holy Rosary Catholic Church in Lima, rural Durand. He started his teaching career in New Auburn teaching high school math and science. Along with teaching he was a pig farmer. He taught at Fall Creek, Mondovi, Owen-Withee and Pepin, where he retired. After retirement he continued to teach for a bit in Durand. Through his career he also taught computer science and driver's ed. Bernard also coached JV basketball for several years. He mentored many young people and influenced a lot of lives.
Bernard enjoyed many activities including hunting, fishing, golfing, and playing cards. He was a master at complaining how bad his cards were but would still win the game. Bernard was often teasing people and laughing at their reactions. He was a positive role model for not only his children and grandchildren but the hundreds of students that went through his classroom. He will be greatly missed.
Bernard is survived by his eight children; Jeffrey (Laurie) Heit of Plum City; Bernard (Kathy) Heit of Cottage Grove, Cheryl (Dennis) Chamberlain of Verona; Shelly (Dave) Kaiser of Eau Claire; Mark (Barb) Heit of Pepin; Nancy (Brian) O'Neill of Lake City, MN; Tim (Tricia) Heit of Elk Mound; and Donny Heit of Arkansaw; 22 grandchildren, 15 great grandchildren and three more on the way. He is preceded in death by his wife, Evelyn, his parents, one brother, Clarence Jr. and one sister LaRena Kolve.
Funeral Mass will be 11:00AM Wednesday, February 16, 2022 at St. Joseph Catholic Church in Arkansaw with Rev. Jerry Hoeser officiating. Burial will be in the church cemetery. Visitation will be 4:00 to 7:00PM Tuesday at the Rhiel Funeral Home in Durand and one hour prior to services at the church on Wednesday.