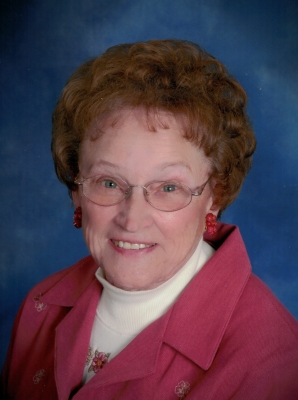 Lillian B. Drier, age 85, of Arkansaw, passed away Thursday, February 10, 2022, at Our House Senior Living in Menomonie with family by her side.
Lillian was born December 29, 1936, at home in Lima Township, rural Durand. She was the daughter of Ambrose and Marie "Mae" (Schuh) Bauer and grew up in the Lima community. Lillian graduated from Sacred Heart High School in 1954. Lillian married Thomas Drier August 21, 1956, at Holy Rosary Catholic Church-Lima. After marriage they farmed in Arkansaw and raised their family.
Lillian worked at the Castleberg Clinic in Durand as a nurse assistant until she retired in 2005.
Lillian had a zest for life. She loved hosting gatherings for family and friends. There was always card playing, dominos and board games. Food, drink and laughter abundantly filled her house.
Her hobbies included photography, scrapbooking, bird watching, fishing, gardening and making home-made wines.
Lillian enjoyed showing off her collectables of Dickinson Christmas villages, vintage Avon bottles, toothpick holders and antiques.
Lillian loved traveling with her husband and friends. They traveled most of the United States, their favorites being Hawaii, Alaska and western states.
Music and dance were a big part of Lillian's life. She loved to polka and square dance. She sang in the church choir, regularly attended country and blue grass music festivals and demonstrated yodeling skills at many family events.
Lillian was also a woman of faith. She never went to bed without praying the rosary. She participated in CCD instruction, the St Ann's Altar society and multiple church activities.
Lillian is survived by her 6 children, Susan (Darren) Kerr of Coral Springs, FL, Sandra Drier of Arkansaw, Sharon Drier of Menomonie, John Drier (special friend Deb Sie) of Plum City, James Drier of Menomonie, and Joseph (Jan) Drier of Arkansaw: 18 grandchildren, Brandon, Shelby, Sydney, Jena (Bryce), Jenae, Jeffrey, Brian, Kirsten (Greg), Jessica (Josh), Travis (Katie), Emily, Allison, Jared, Wesley (Madi), Mathew (Fiancé Morgan), Derek, Trevor and Nicole (Grant); 5 great-grandchildren, Elliana, Easton, Aycen, Elise and Lauren; one sister, Arlinda (Ron) Plumer of Holcomb, nieces, nephews, other relatives and friends.
She is preceded in death by her parents; husband Tom, in 2020; siblings Lavern, Raymond, Bernard, Norbert, Lambert (Bauer), Loretta Meixner, and Rosella Pickering.
Funeral services will be 11:00 AM Friday, February 18, 2022, at St Joseph Catholic Church in Arkansaw with Rev. Junabe Villapaz officiating. Burial will be in the church cemetery.
Visitation will be held from 4:00 PM to 7:00 PM Thursday, February 17th, at Riehl Funeral Home in Durand and one hour prior to the service at the church on Friday.
Rhiel Funeral Home & Cremation Services, Durand, is serving the family.