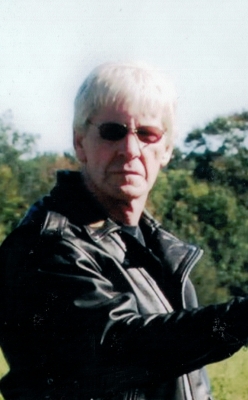 Kevin D. Richardson, age 68, of Durand, died Friday February 11, 2022, at Care Partners in Eau Claire with his family by his side.
Kevin was born March 12, 1953, in Plum City. He was the son of Leslie "Joe" and Lois (Martin) Richardson and grew up in Arkansaw. Kevin graduated from Arkansaw High School in 1972. After graduating, Kevin worked for the Durand Canning Factory for a short time. Kevin then worked in the Iron Ore Mines in Mount Iron and Virginia Minnesota for approximately ten years. Kevin moved back to Arkansaw, where he got married and had two daughters and later divorced. Kevin worked for R.M. Schlosser in Durand until 1994. He then worked for Eau Claire County Highway Department, retiring in 2015.
Kevin enjoyed riding his Harley motorcycle and made it out to Sturgis, SD; attending the Indy 500, pontooning up north; watching and attending Green Bay Packers and Wisconsin Badger football games. Kevin enjoyed riding in his 2+2 Pontiac rag top. Kevin created and developed a flag display at the Arkansaw Memorial Cemetery.
Kevin is survived by two daughters, Theresa (Curt) Swanson of Germantown, TN and Lisa Richardson of Atlanta, GA; Siblings, Jaci Fritz, sister-in-law, Deb Richardson, Kurt (Sue) Richardson, Craig Richardson, Perry (Becky) Richardson and Steph (Paul) Yingst; a special friend, Bev Deutscher; two God Daughters, Erin and Kayla; several nieces, nephews, other relatives and friends.
Kevin is preceded in death by his parents, two brothers, Lonnie and Arlyn Richardson, and a niece, Julie Richardson.
Graveside services will be 11:00AM, Saturday, April 9, 2022 at the Arkansaw Memorial Cemetery in Arkansaw. A light lunch will follow at the Community of Christ Church in Arkansaw.