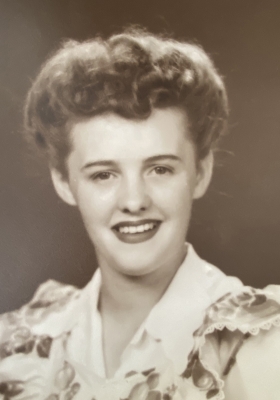 Eleanor Catherine (Katy) Powers, age 95 of Menomonie, passed away on March 18, 2022 at The Neighbors of Dunn County.
Katy was born on January 16, 1927 to Parker and Nina Simons in Saint Paul, MN. She was the youngest of 6 children. She grew up in St. Paul and graduated from Wilson High School. After graduation, she worked as a switchboard operator at The Telephone Company for 5 years and loved it. She married John A. Powers (Jack) in 1948. They had 4 children and were married for 69 years.
Katy was a homemaker with many skills and hobbies. She was a great cook, a talented artist/painter, loved to knit and crochet, had a passion for learning and sharing family history. She and Jack enjoyed traveling; their favorite places being Las Vegas and Hawaii. They lived in many places including Lewiston ID, Clarkston WA, Eau Claire WI, Kimball MN, Racine WI, retired to Escondido CA for 21 years before moving back to Wisconsin.
Katy was preceded in death by her parents, her 2 brothers and 3 sisters, her husband Jack, her son Stephen Powers, and her daughter Barbara (Powers) Bassett.
She is survived by her daughter Peggy Fuller (Jon) of Colfax WI, her son Tom Powers (Terri) of Kenosha WI, six grandchildren, and 12 great-grandchildren.
Katy will be buried near her husband and son at Fort Snelling National Cemetery in Minneapolis MN.