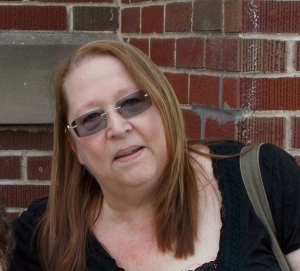 Debra C. Kimmel, age 67 of Durand, died Monday, March 28, 2022 unexpectedly due to natural causes at her home in Durand.
Debby was born on December 15, 1954 in Menomonie. She was the daughter of William and Norma (Smith) McRoberts. Debby attended school in Aldrich, Eau Galle and graduated from Durand High School in 72. She worked several jobs over the years in Wisconsin and Minnesota. Debby married the love of her life and best friend, Waverly "Junior" Kimmel on June 14, 2001 in Durand.
Debby enjoyed gardening, shopping, reading, collecting and cooking. Most of all, Debby loved to spend time with family and friends.
Debby is survived by her husband, Junior; children, Candace Weber of Chippewa Falls and Scott (Heidi) Weber of Plum City; six grandchildren, Kiara, Charles, Scotty, Joseph, Grace and Gavin; four siblings, Peggy McRoberts of Durand, Joanne Hovey of Plum City, William McRoberts Jr, of Elmwood and Edward (Carmen) McRoberts of Mondovi; nieces, nephews, other relatives and friends. She is preceded in death by her parents, Norma and William McRoberts.
A Celebration of Life will be held 4:00PM-7:00PM Monday, April 4, 2022 at the Rhiel Funeral Home in Durand.
Rhiel Funeral Home & Cremation Services, Durand, is serving the family.