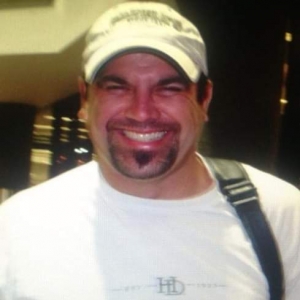 Christopher R. Princko, age 51, of Elmwood, died Tuesday April 26, 2022, at St. Mary's Hospital in Rochester, MN
Chris was born May 15, 1970, in Menomonie. He was the son of Richard and Rita (Franklin) Princko and grew up in Elmwood. Chris attended the University of WI-Stevens Point for a year. Chris worked as a welder and worked for various companies, traveling through the country. For the past several years, Chris owned and operated his own welding business, Princko Welding, based in Elmwood
Chris enjoyed hunting, fishing, riding his Harley-Davidson motorcycle and working on projects in his garage. He was always willing to lend a hand to family and friends.
Chris is survived by his parents, Richard & Rita of Elmwood, a sister, Lisa; a niece, Katie (Sean) Stoudt, great nieces, Grace and Addilyn, great nephew, John, his beloved dog, Duke, and many friends.
He is preceded in death by his grandparents and several aunts and uncles.
Celebration of Life will be held from 4:00 to 7:00 PM Friday May 13, 2022, at Rhiel Funeral Home in Elmwood.
A private family burial service will be held at a later date.