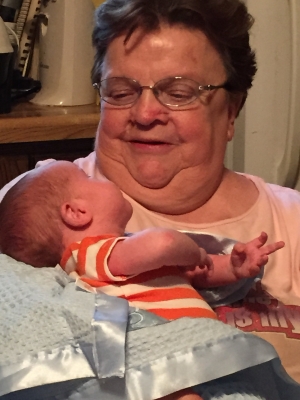 Sally Ann (Lewis) Perkins, age 75 of Plum City, died Monday May 2, 2022 at her home in Plum City.
Sally was born on January 15, 1947 to Norval and Lenna (Hamilton) Lewis in Plum City. She grew up in the town of Union and graduated from Elmwood High School in 1966. After high school Sally married Melvin Perkins on June 7, 1968 in Brookings, SD. Together they had one daughter, Julie in May of 1979. She lived most of her married life in Plum City.
Sally enjoyed embroidery and playing cards. Most of all, Sally loved spending time with her family, especially her grandchildren.
Sally is survived by husband of 54 years, Melvin; daughter, Julie (Randy) Moritz of Menomonie; step-son, Daniel (Lori) Fischer of Winona, MN; seven grandchildren, Emma, Adam, Alexander, Ashley, Amber, Autumn and Alundra; one brother, Thomas Lewis of Plum City; brother-in-law, John Gehn of Madison, nieces, nephews, other relatives and friends. She is preceded in death by her parents, sisters, Nona (Frank) Wild, Helen Gehn and a sister in infancy, Mary Ann.
A Celebration of Life will be held from 4:00PM-7:00PM Monday, May 9, 2022 at the Rhiel Funeral Home in Durand.
Rhiel Funeral Home & Cremation Services, Durand, is serving the family.