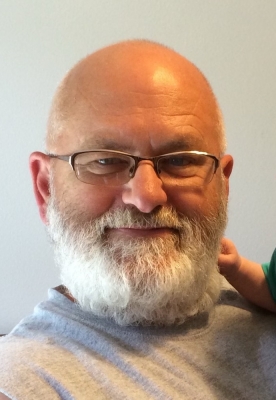 Michael N. Weiss, age 68 of Baldwin, formerly of Durand, died Tuesday, May 17, 2022 at Birch Haven Assisted Living in Baldwin with his family by his side after a lengthy battle with Lewy Body Dementia.
Mike was born on May 26, 1953 in Durand. He was the son of Norman "Corky" and Mary Lou (Severson). Mike grew up in Durand and graduated from Durand High School in 1971. While in high school, Mike worked for Bauer Built and he continued working for them after high school for his entire career, retiring in 2016. Mike married Vicki McMahon on February 1, 1975 at St. Mary's Catholic Church. After marriage they continued to live in Durand where they raised their family. After retirement Mike and Vicki moved to Baldwin to be closer to family.
Mike enjoyed a good cold beer and a cigar. He also liked spending time outdoors working on the yard, in the pond, boating, fishing, tinkering in the garage and a good campfire. Most of all, Mike loved spending time with family and friends, especially his grandchildren.
Mike is survived by his wife of 47 years, Vicki; children, Casey (Eric) Sinz of Woodbury, MN and Tony (Jennifer) of Baldwin; five grandchildren, Evan, Kennedy, Jaden, Daxton and Dreyson; mother, Mary Lou Weiss of Durand; brother, Mark (Karen) of Durand; brother-in-law, Ken "Buzz" Harmon of Birchwood; nieces, nepehws, other relatives and friends. He is preceded in death by his father, Corky and sister Mary Sue Harmon.
The family would like to thank the staff of Birch Haven Assisted Living and Adoray Hospice for all their loving care and support of Mike.
A Celebration of Life will be held Saturday, May 21, 2022 from 11:00AM-2:00PM at the Rhiel Funeral Home in Durand. Burial will be in St. Mary's Catholic Cemetery in Durand.
Rhiel Funeral Home & Cremation Services, Durand, is serving the family.