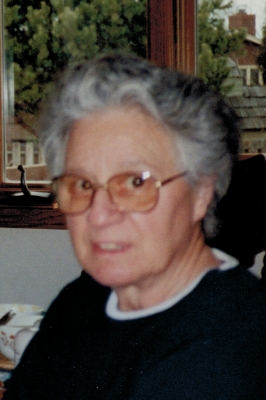 Glorine D. Kearns, age 89, of Eagle River, died Saturday, May 21, 2022, at Options Residential Care, in Eagle River.
Glorine was born January 10, 1933, in Monticello, MN. She was the daughter of Harvey and Myrtle (Berthiaume) Elsenpeter, and grew up on the family farm, between Monticello and Big Lake, and later moved to Minneapolis. Glorine met and later married Neil Kearns June 28, 1951, in Minneapolis. They moved to Bloomer Wisconsin in 1959. Glorine worked at the Bloomer Bakery and Bloomer Hospital for many years. After the death of her husband in 1998, Glorine moved to Stacy, MN to be closer to her son. While in Stacy, Glorine worked at the Wyoming Hospital for several years. In 2018, Glorine moved in with her son, in Sugar Camp Wisconsin.
Glorine is survived by her son, Tom of Sugar Camp; two grandchildren, Kyle (Maria) of Plover and Anya Kearns of Colorado; three great grandchildren; a stepsister, Ethel Allardyce of Richfield, MN and several nieces and nephews.
She is preceded in death by her parents, husband, Neil; a brother Eldon Elsenpeter, and a sister Verneal Kolstad.
Funeral services will be 11:00 AM Wednesday June 1, 2022, at St. Henry's Catholic Church in Eau Galle with Rev. Jerry Hoeser officiating. Burial will be in the church cemetery.
Visitation will be held one hour prior to the services at the church on Wednesday.