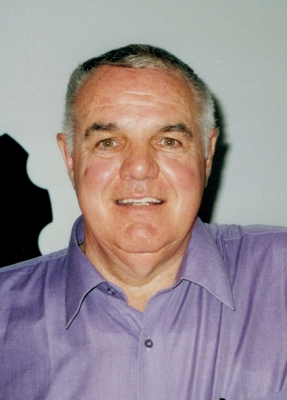 David Francis Reisinger was born in Sparta, Wisconsin to Joseph and Leone (Schmitz) Reisinger, the third of five boys, February 16, 1936, died Tuesday June 21, 2022 in Menomonie.
Dave was an incredible athlete and lettered in four sports while at Sparta High School, graduating in 1954. He was inducted into the Sparta High School Athletic Hall of Fame in 2009. Dave enjoyed attending class reunions with his high school classmates throughout his lifetime.
He learned the sheet metal trade in the family's heating and air conditioning business. With that training and his university education, he could fix or make just about anything.
Dave joined the Navy after High School and served on a 3000-person aircraft carrier, the USS Hancock. He travelled back and forth from Hawaii to Japan while enlisted, and played basketball on a team he captained.
After serving his country, Dave earned a Bachelor of Science Degree in Technical Education from UW-Stout in 1962. This is where he met his wife, Patricia Ann Wenner. As a colorblind undergraduate, Dave's fraternity brothers loved to dress him in mismatched clothing. This is how Pat spotted him. They were married on August 11, 1962, and throughout their life together Pat never could manage his wardrobe.
Dave was employed by the Beloit Public School System in 1962 as a teacher and Industrial Arts Supervisor. The Beloit Corporation honored Dave with two mathematic and applied science scholarships during his tenure in the Beloit School System. While residing in Beloit, he and Pat served as co-presidents of the Stout State College Rock River Alumni Association.
As a Local Vocational Education Coordinator (LVEC) for the Manitowoc County Handicapped Children's Program, Dave was named "Counselor of the Year" by the National Association for Special Needs Citizens in 1975 and again in 1979. He was a member of the Northeast Wisconsin Association of Industrial Educators and served as the President in 1976. Dave was also a Call Staff Coordinator for UW-Madison's Federal Educational Project serving special needs students. Dave became President of the UW-Stout Area Vocational Association in 1979.
While in Manitowoc, Dave sang with the Men's Ecumenical Choir at St. Francis of Assisi Parish. This Parish was known for its outstanding choir and brass band almost as much as for the post-practice poker games in the church basement. Dave loved his fellow choir members and remained a faithful Catholic and card shark until the end.
Dave retired from the Menomonie Area School District. After retirement, he worked for the UW-Stout Education Department as a Student-Teacher Coordinator, and taught metal sculpture in the summer College for Kids program. Dave was involved in community activities serving on the Boards of the Mabel Tainter Theater and Indianhead Enterprises Inc.
Dave was a metal sculptor and artist. His art has been collected in eight states and three foreign countries, and he has received numerous local and state awards. Dave's favorite quote was, "An artist is a person who doesn't know if they are working or playing". That spirit is what drove his work, which often involved found objects that he transformed into art. He maintained, "Art is not a thing, it's a process".
From 2003-2006 Dave was an Adjunct Professor of Metal Sculpture at the Frank Lloyd Wright School of Architecture in Spring Green, WI. He enjoyed the architecture school's culture and students; and loved that this was the capstone to his lifelong teaching career.
Dave had a love of food and applied his creativity to cooking. His specialty was homemade pizza which was served at all family gatherings. He and Pat took many trips around the country in search of great food with their gourmet club in the 1970s.
Playing tennis was another love of Dave's. His retirement was filled with many hours of court time with his tennis buddies, with many pre-court ice cream sundaes to fuel their games.
Greater than his love of food and tennis, was his love of family. His kids and grandkids held a special place in his heart. He loved spending time with them and especially treasured the family's annual cabin gatherings on Lake Vermillion. There were always projects for the family to complete that Dave would supervise.
Dave is survived by his spouse, Pat; and children, Robb (Laura) Reisinger and Kristin Reisinger (Ted Skolnick); grandchildren Nina and Oscar Reisinger Skolnick and many nieces and nephews. He is preceded in death by his parents and his four brothers: Robert, James, Thomas and Joseph.
The family wishes to thank The Neighbors of Dunn County's staff for their professional, loving care.
A Memorial Funeral Mass will be held at 11:00 AM Saturday, August 13th at St. Joseph's Catholic Church, Menomonie, Wisconsin. Visitation will be held one hour prior to the funeral.
Burial will be in the Northern Wisconsin Veterans Memorial Cemetery in Spooner, WI.
In lieu of flowers, the family requests memorials be made to the Stout University Foundation restricted to the Wenner/Reisinger Scholarship or to The Bridge to Hope or Stepping Stones.