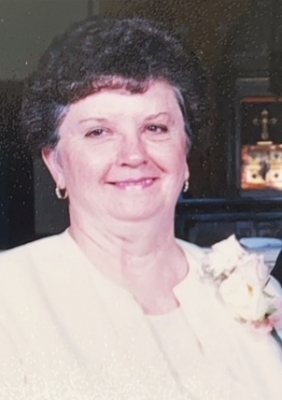 Mary L. Schneider, 78, of Menomonie, Wisconsin died Thursday, June 30, 2022, at the Mayo Clinic Saint Mary's Campus, Rochester, Minnesota after a brief illness related to a kidney infection and sepsis.
She was born June 28, 1944 in Murwillumbah, New South Wales, Australia to Alma (Corcoran) and Charles Wells. Her parents met during WWII where her father was stationed during the war and her mother helped the nuns with wounded soldiers. After the war, in 1946, Mary left Australia with her mum on the SS Mariposa, a refitted (from the war) luxury cruise ship with other Australian war brides and their children to travel across the Pacific Ocean to San Francisco, California. Once they arrived in California, they boarded a train to Wisconsin where her father and his family lived.
Mary grew up in Chippewa Falls, WI. She married Ralph Schneider on April 20, 1968 and they celebrated their 50th Wedding Anniversary in 2018. Throughout the years, they made their home at different points in Eau Claire, Wisconsin; Charlotte, North Carolina; Pewaukee, Wisconsin; and most recently Menomonie, Wisconsin.
She devoted much of her young to mid-adult life to raising her two children and helping with her niece, nephews, younger siblings, and young in-laws who she all loved dearly. She worked at Sussex Plastics when she resided in Pewaukee. Mary kept a meticulous home, with no attention to detail spared, especially during holidays. She was an exceptional hostess throwing the best family Christmas gatherings, graduation parties, and making meals for family and guests – every item planned for and strategically written on a list. Her Christmas cookies will be missed this year. She fought breast cancer ten years ago – It slowed her down quite a bit, but she still greatly enjoyed visits from her grandchildren, great grandchildren, and grand-pup Maggie; and she enjoyed her gardens and beautiful flowers.
Survivors include her husband of 54 years, Ralph Schneider; son Jim (Ann) Schneider and daughter Jackie (Brett) Reichter; grandchildren James Schneider, Tim Schneider, Brandon Schneider, Nick Schneider, Emily Reichter, and Evelyn Reichter; 6 great grandchildren; her sisters Harriet McDonnell, Patty Pliner, and brother Stan Wells; her mother-in-law Marion Benzschawel; her husbands' siblings; and many nieces and nephews.
She is preceded in death by both of her parents; her sister, Shannon Wells; her two brothers, Peter and Lloyd Wells.
The family would like to thank the nurses and doctors and all of the critical care healthcare workers who cared for her during her final days.
Memorial services will be held at 11:00 AM Thursday July 21, 2022, at Rhiel Funeral Home in Menomonie with Rev. John Mano officiating.
Visitation will be held one hour prior to the services at the Rhiel Funeral Home on Thursday.