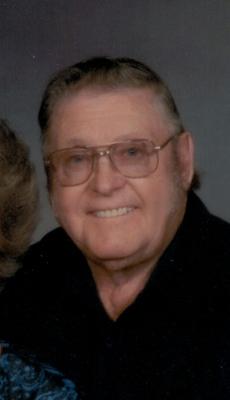 Giving his soul to our Lord God in Heaven, William D. "Willy" Lindstrom, age 81 of Urne, rural Durand, died unexpectedly on Friday, July 8, 2022 at his home in Urne.
Willy was born on March 22, 1941 in on the home farm in Urne. He was the son of Wilbert and Esther (DeLong) Lindstrom. Willy attended school in Urne and Durand. After high school, Willy worked on the family farm with his dad, eventually taking the farm over. Willy took great pride in running his farm until his retirement. He enjoyed bowling, dartball, hunting, snowmobiling and driving his Oliver Tractors. Willy married Sandy Weber-Mork on March 21, 1987 at Valley of the Shepherd Lutheran Church in Mondovi. After marriage, they continued to live and work on the farm.
Willy is survived by his wife of 35 years, Sandy; sisters, Anita (Lyle) Brager of Modena and Nancy Schroeder of Mondovi; many nieces, nephews, other relatives and friends. He is preceded in death by his parents and brother-in-law, James Schroeder.
The family would like to extend a heartfelt thanks to Dr. Rucker, Dr. Hunt and all the staff at Advent Health, Durand. Also to the staff of the Plum City Care Center and the Mayo Health System in Menomonie and Eau Claire.
Funeral Services will be 11:00AM Wednesday, July 13, 2022 at Valley of the Shepherd Lutheran Church in Mondovi with Michael Isaacson officiating. Burial will be in the Lyster Lutheran Cemetery. Visitation will be 4:00PM-7:00PM Tuesday at the Rhiel Funeral Home in Durand and one hour prior to services at the church on Wednesday.
Rhiel Funeral Home & Cremation Services, Durand, is serving the family.