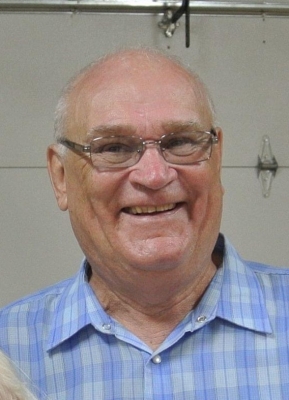 Lawrence F. "Larry" Gruber, age 86 of Durand, died unexpectedly on July 19, 2022 at AdventHealth Durand after a brief illness with throat cancer.
Larry was born on October 2, 1935. He was the son of Jack and Mary (Bauer) Gruber. Larry grew up in the Lima area and graduated from Sacred Heart Catholic High School where he met his future wife, Rita Unser. They were married on February 21, 1955 at St. Henry Catholic Church in Eau Galle. Larry worked at the Durand Creamery and lived in Arkansaw. They later purchased a home in the Lima area and later a farm, where he farmed til his retirement. After retirement, they moved to the City of Durand where he spent the rest of his life.
Larry loved life and people. He liked to bowl, fish, hunt and playing cards at anytime with family and friends. He loved sports, especially the Chicago Cubs, Green Bay Packers and was able to watch more than one game at a time.
Larry is survived by his wife of 67 years, Rita; children, Randy (Renee) of Durand; Sandy Spindler of Durand; Tammy (John) Helling of New Richmond; Pam (Scott) Rasmussen of Eau Claire and Larry John (Heather) of Durand. Many grandchildren and great grandchildren whom he loved very much and enjoyed their visits. He is further survived by his sisters-in-law, Leona Gruber of Durand, Martha Gruber of Chippewa Falls and Marie Gruber of Mondovi; other relatives and friends. He will be greatly missed by Rita, family and friends.
He was the last surviving member of the John and Mary Gruber family and was preceded in death by one son-in-law, David Spindler.
Memorial Mass will be 11:00AM Monday, July 25, 2022 at Holy Rosary Catholic Church-Lima, rural Durand, Rev. Timothy Reither will officiate. Burial will be in the church cemetery. Visitation will be from 10:00AM until the time of services at the church on Monday.
Rhiel Funeral Home & Cremation Services, Durand, is serving the family.