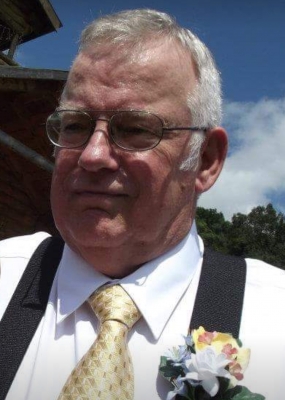 Robert H. Taylor, age 78, of Eau Galle, died Friday, July 29, 2022, at Advent Health in Durand.
Bob was born December 8, 1943, in Arkansaw. He was the son of Harold and Mildred (Hubbard) Taylor. He grew up in in the Eau Galle area and graduated from Sacred Heart High School-Lima, rural Durand in 1961. After high school Bob joined the U. S. Air Force and served for 20 years, retiring as Master Sergeant. While in the Air Force, he met and married Maria Punzalan in Okinawa, and they later divorced. After the service, Bob returned to Eau Galle and began his career as an electrical engineer working at the Eau Galle hydroelectric dam for approximately 15 years.
Bob loved to get up in the morning to have coffee and play cards at the Corral bar in Durand. He enjoyed writing poetry, telling a good joke, sharing stories of his life and Friday night fish fries. He also liked the concept of winning the Powerball and only bought one ticket each week. Bob was a generous man and would help out anyone in need, most importantly Bob cared for his family and friends with a generosity that was unmatched.
Bob is survived by his daughter, Stefanie M. Taylor of LaCrosse; three grandchildren, Dakota Bilderback, Tylarion Madison and Genesis Evans and two great grandchildren, Pazong and Vaneng; a brother, Gordon Taylor of Florida, other relatives and friends.
He is preceded in death by his parents, a daughter Michelle Taylor in infancy, two brothers, Roger and Richard.
Celebration of Life Services will be held from 2:00 to 4:00 PM Friday August 5, 2022, at the Rhiel Funeral Home in Durand with Military Honors at 4:00 PM, provided by the American Legion Post, 181 of Durand.
Burial will be at a later date at Clearview Cemetery in Eau Galle.