Jacquelyn "Jaci" J. Fritz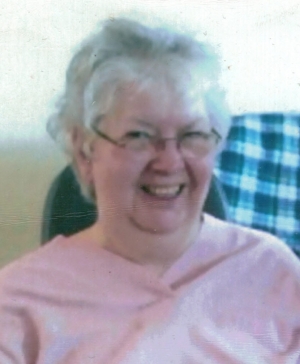 Jacquelyn "Jaci", J. Fritz, age 72, of Durand, passed away on Friday August 5, 2022, at Flo's Community Based Residential Facility in Durand.
Jaci was born May 9, 1950, in Plum City. She was the daughter of Leslie "Joe" and Lois (Martin) Richardson and grew up in Arkansaw, graduating from Arkansaw High School in 1968. After high school, Jaci attended Flight Attendant School in Kansas City. Jaci suffered from Cerebellum Ataxia, which affected her balance and reflexes, and she became wheelchair bound. Jaci married Bruce Fritz and together had a daughter and lived in Eau Galle and later divorced.
Jaci was a "people person", she loved puppies and kitties, enjoyed playing board games and cards. She had a great sense of humor and loved being with family and friends
Jaci is survived by her daughter, Jenny Fritz of Pepin; three brothers, Kurt (Sue), Tony, Pete (Becky) Richardson, a sister, Steph (Paul) Yingst, sister-in-law, Deb Richardson, several nieces, nephews, other relatives, and friends.
She is preceded in death by her parents, three brothers, Lonnie, Arlyn and Kevin Richardson.
Celebration of Life will be held at a later date.