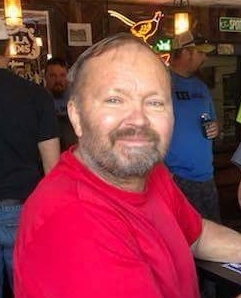 Robert Donald "Louie" Baier, 67, of Eau Galle passed away on Monday, August 8, 2022 peacefully at home with family by his side.
Bob was born on February 21st, 1955 in Durand, WI. He was the son of Jerry and Carol (Unser) Baier, the third child of eight. Bob attended St. Henry's Catholic Elementary school through 7th grade then transferred to Durand School where he met Marion Snyder in eighth grade. They continued as high school sweethearts graduating from Durand High School in 1973. He went on to CVTC in the fall for Auto Mechanic leaving classes one year later to continue the family farm. Bob and Marion were married on October 5th, 1974 at St. Henry's Catholic Church and made their home on the family farm where they remain. Besides running the family farm, Bob started Bob's Tire Service in 1985 working both side by side with his wife and brother Mike. In 2003, Bob ceased milking cows but continued with crops, beef cattle, and tire business which allowed more time for family.
Besides Bob's strong, stubborn work ethic, he played just as hard. When he was not working in the tire business, milking cows, or driving his tractors, his days were still filled from morning to night. He enjoyed hunting, fishing, winning truck pulls, mud-bogging, snowmobiling, motorcycling, trap shooting, air boating, and UTV'ing.
Bob is survived by his wife of 47 years, Marion; son Corey (Nichole) of Arkansaw, WI; daughter Amy of Durand, WI; mother Carol Baier of Durand, WI; sister Pat Baier of Birchwood; brother Mike (Pam) Baier of Durand, WI; brother Dave (Deb) Baier of Plum City, WI; sister Kathy (Greg) Prissel of Eau Claire, WI; Cheryl (Bob) Traun of Nelson, WI; sister Theresa (Bruce) Keenlyne of Elmwood, WI; and brother Ted (Sue) Baier of Durand, WI; 3 grandchildren (Paige, Brady, and Walker); and 2 step-grandchildren (Alexis and Kayla) nieces, nephews, other relatives and friends. He is preceded in death by his father Jerry and brother Daniel.
Memorial Mass will be 11:00AM Monday, August 15, 2022 at St. Henry's Catholic Church in Eau Galle with Rev. Jerry Hoeser officiating. Burial will be in the church cemetery. Visitation will be Sunday from 4:00PM-7:00PM at the Rhiel Funeral Home in Durand and one hour prior to services at the church on Monday.
The family would like everyone to wear their Bob's Tire Service attire at the visitation in remembrance of Bob and support for Marion who is continuing the business.
Rhiel Funeral Home & Cremation Services, Durand, is serving the family.