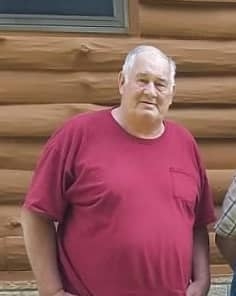 James Albert Rice passed away Friday, August 19, 2022 after a short illness. He was born in Plum City, January 23, 1948, to Neal and Ruby (Rien) Rice. He attended school in Plum City, graduating in 1966. Jim attended Rice Lake Vocational school, pursuing a career in drafting. After graduation he started working at Meyer's Industry in Hager City as a draftsman for 20 years. After leaving Meyers, he had various jobs for a few years and then took a position at Treasure Island Casino as a Security Guard. He worked there for the next 20 years until his retirement.
Jim built his log home in the valley near Nugget Lake Dam in 1982, on land that has been family owned since mid-1800's and is where he lived until his death.
He had a passion for hunting, especially deer hunting, and had kept and logged each year's hunt with family, neighbors and friends since 1959. Many hours were spent collecting and viewing his game camera photos and videos prior to hunting season and after.
Jim was also an avid collector and enjoyed metal detecting. He was called upon several times to search for a friends or neighbors lost item.
Genealogy and collecting family history was something that Jim truly enjoyed also. He was able to trace the Rice family back to England in 1594. Along with the family history is his collection of family photos of the many generations of both the Rice and Rien families. His interest in family history also led him to researching and finding information on War veterans of Plum City and Pierce County.
In his retirement Jim continued his many hobbies and interests as well as, watching and feeding birds, planting and growing vegetables and flowers, with the excess being shared with family, friends, meals on wheels and the Plum City Care Center.
Jim is survived by his brothers, Ken of Craig CO and Allan (Jeanne) of Plum City. Nephews, Daniel Rice of Craig, CO, Brian (Stephanie) of Forney, Texas, Eric Rice of Plum City and one niece Kelsey (Jason) Anderson of Spring Valley.
A Celebration of Life will be held from 1:00PM-4:00PM, Friday August 26, 2022 at Molly's on Main in Plum City.
Rhiel Funeral Home & Cremation Services, Durand, is serving the family.