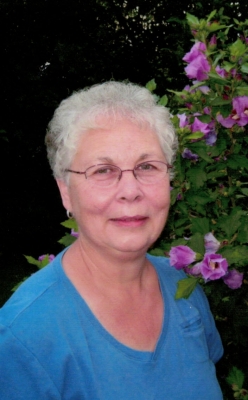 Elaine D. Traun, age 78 of Durand, passed away peacefully on September 15, 2022, at home surrounded by her family.
She was born April 18, 1944, in Plum City, WI. She was the daughter of Oscar and Lucy (Schlosser) Pelke. She attended St. John the Baptist Grade School in Plum City and then attended Elmwood High School where she graduated with the Class of 1962. After high school, she worked at the Ben Franklin in Durand for many years and then later worked at Chippewa Valley Hospital in Durand retiring in 2009. Elaine was also an election poll worker for many years for the Town of Durand.
Elaine married Marcellus "Mort" Traun on July 11, 1964, at St. Mary's Catholic Church in Durand. After marriage they farmed in the Town of Maxville before moving to the Town of Durand where they built their current home in 1972. Elaine liked to travel with her family throughout the United States and took many bus trips including Washington D.C., New Orleans, New York, and Canada. In 2011, she traveled to Austria and Germany visiting villages where her ancestors came from. Her last trip was to Texas with the girls in 2019. Elaine enjoyed crocheting, sewing, reading, refurbishing antiques, going to movies, playing cards and games with her children and grandchildren, and spending time with her family. Elaine was a hard worker and was always willing to lend a helping hand wherever needed. She was kind and thoughtful and had a good sense of humor. She will always be in our hearts and never forgotten.
Elaine is survived by her husband, Mort; four children, Laurie Traun of Durand, Linda (Rodney) Komro of Arkansaw, Lisa Traun of Durand, and Brian (Kimberley) Traun of Durand; five grandchildren, Danielle Komro, Alex Komro, Paige Traun, Parker Traun, and Lucas Traun; great grandchild, Eleanor Komro; step grandchildren, Tiffany Komro and Damien Komro; step great grandchild, Zaylah Komro; sisters, Mary (Jim) Wayne, Lucille Mickelson, and Irene (Jim) Konsela; brother, Robert (Audrey) Pelke. Elaine is further survived by nieces, nephews, other relatives, and friends.
Elaine was preceded in death by her parents and sisters, Virginia Gilles, Catherine Zeh, Evelyn Coleman, and Joan Pelke (in infancy) and nieces and nephews.
Memorial Mass will be 11:00AM Saturday, September 24, 2022 at St. Mary's Catholic Church in Durand with Rev. Timothy Reither officiating. Burial will be in the church cemetery. Visitation will be one hour prior to the service at the church on Saturday.
Rhiel Funeral Home & Cremation Services, Durand, is serving the family.