Sandra "Sandy" L. Brunner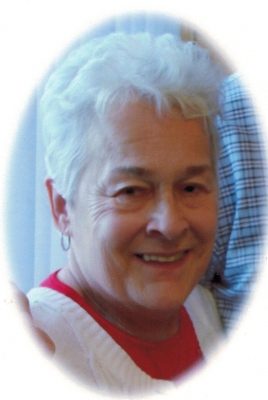 Sandra "Sandy" J. Brunner, age 76, of Elk Mound, died Monday September 19, 2022, at her home with her husband, Duane by her side.
Sandy was born December 10, 1945 in St. Paul, MN. She was the daughter of Howard and Norma (Hei) Fransen. The family moved from Deadwood, SD, to Durand, WI in 1961. After high school, Sandy went to work in St. Paul, MN for a short time. She returned to Wisconsin and waitressed for many years. Sandy married Duane Brunner on November 13, 1965 and together had three children. Sandy worked in the dietary dept. at a local nursing home for many years. In her retirement she worked part time at McDonalds.
Sandy loved watching the wildlife in their backyard. There were many birds and chipmunks to watch. She always made sure the hummingbirds and orioles had something to eat.
The family would like to express their thanks to Heartland Hospice (Missy & Mark) for the amazing care they gave to the whole family. Also a special thank you to the "Bible Study Group", and the "Girls", for the fun times and kindness that Sandy always held near and dear.
Sandy is survived by her husband, Duane; three children, Mark (Brady) Brunner of Gilman; Michael (Janet) Brunner and Jacqueline Brunner, both of Elk Mound; seven grandchildren, Zachary, Emma, Hannah, Mark, Jack, Reese and Gabe; two sisters, Sharon Hallock of Milington, TN and Cynthia (Dennis) Hutter of Arkansaw; a brother, Anthony (Hanne) Fransen of Prairie du Sac and many nieces and nephews.
She is preceded in death by her parents and a nephew, Jeremy Hutter.
Funeral services will be held at 10:30 AM Monday September 26, 2022, at St. Joseph Catholic Church in Elk Mound with Rev. Timothy Welles officiating. Burial will be in the church cemetery.
Visitation will be one hour prior to services at the church on Monday.etery.