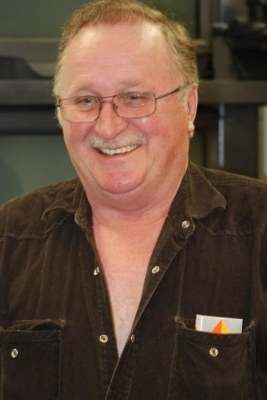 George O. Howen
George was born on June 25, 1947 to Edwin and Clara (Schroeder) Howen in their family farm house in Popple River near Long Lake Wisconsin. He passed after a long battle with cancer, surrounded by his family in Durand Wisconsin. He was preceded in death by his parents and siblings, Edwin Junior, Dale, Roland, Art, Ben, Rich, Gertrude(Trudy) Edwina and Tom. Surviving siblings, Jim, Audrey(Mickie), Allen, Donald and Lloyd.
The family moved from Popple River to Milwaukee where he attended grade school then to Bristol in Kenosha County when he attended high school in Paddock Lake, Wisconsin. There he met the love of his life, Beverly Wright. She patiently waited for him to become 18, and they were married on July 3, 1965. They bought a house in Silver Lake, Wisconsin and lived there for over 35 years where they raised their three children, Darlene (Kenneth Brantner), Kenneth (Amber) and Rebecca (Bob Boyce), seven grandchildren, Doug, Steven, Jacque, Katy, Kurtis, Brittany and Courtney and five great grandchildren, Maya, Lucas (born on George's birthday), Liam, Aubrey and Ava.
He was a steamfitter for Union Local 118 in Kenosha for 40years. He enjoyed spending time in Popple River hunting and fishing where he had a cabin until he retired in 2006 and put a house on his property and moved there permanently. He really enjoyed sitting around a campfire there and sharing stories with family and friends. He also enjoyed playing cards, country music and playing Bingo.
He was always ready to lend a helping hand to anyone who needed it. Everyone knew they could count on him.
The family will be having a celebration of life at a later date at his home in Popple River. There will be no service at this time.
Rhiel Funeral Home & Cremation Services, Durand, is serving the family.