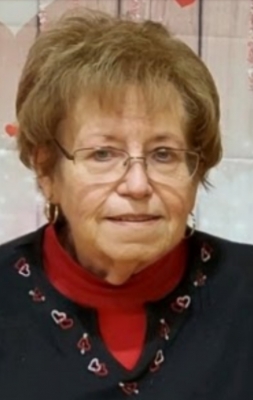 Marybeth Tschumperlin, age 74, of Eau Claire, passed away on Saturday, October 22, 2022, at Dove Health Care West in Eau Claire.
Marybeth was born April 29, 1948, in New Richmond. She was the daughter of Wade and Joyce (Watters) Johnson and grew up in that community. Marybeth graduated from New Richmond High School in 1966. After high school, Marybeth worked for Doughboy in New Richmond for a short time, before working for CESA, in Elmwood for several years and Turtle Lake for 17 years, retiring in 2012. Marybeth married Michael Tschumperlin October 26, 1990. After marriage, they made their home in rural Elmwood. Besides her career with CESA, Marybeth also wrote a weekly column for the Sun-Argus Newspaper, "Cruising around Elmwood", for several years. She also worked in the Sun-Argus Newspaper office for a short time. Marybeth also bartended at Cubs Pub in Elmwood for several years. In 2019 Marybeth and Mike moved to Eau Claire, where she remained the rest of her life.
Marybeth enjoyed trips to the casino, traveling and spending time with family and friends.
Marybeth is survived by her husband, Michael, father-in-law, Harold Tschumperlin of Elmwood, a sister-in-law, Nancy Tschumperlin; three brothers-in-law, Robert (Tina), James (Cheri) and Joseph (Christine) Tschumperlin; nieces, nephews, other relatives and friends.
She is preceded in death by her parents, a sister, Gretchen Johnson; mother-in-law, Audrey Tschumperlin and a sister-in-law, Sally Tschumperlin.
Funeral services will be held at 11:00 AM Monday October 31, 2022, at Plymouth United Church of Christ in Eau Claire with Rev. David Huber officiating. Burial will take place at St. John's Cemetery in Plum City, WI.
Visitation will be held one hour prior to services at the church on Monday.