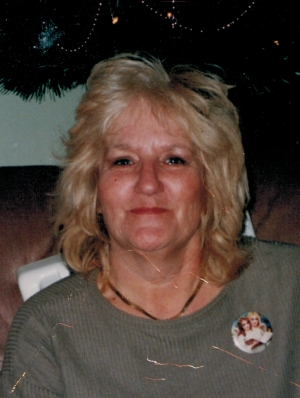 Marilyn M. Baier, age 81 of Elmwood, died October 28, 2022 at the Homeplace in Dorchester, WI.
Marilyn was born on April 16, 1941 in Pontiac MI, she was the daughter of Vernie (Hofmeister) and Ernie Gauvin. Marilyn's family moved to Wisconsin when she was five years old. As a child, Marilyn enjoyed playing with her sisters, roller skating and going to soda fountains. At ten years old, Marilyn began working as a waitress, prep cook and housekeeper in her parent's nightclub, Club 72 in Elmwood.
In High School, Marilyn was honored to be elected the Homecoming Queen. After graduating from high school, Marilyn married the love of her life, Richard "Dick" Baier on January 16, 1960. They had three daughters and one son together. While raising her children, Marilyn worked odd jobs until her and Dick leased the Farmer's Bar in Elmwood. They changed the name to the Longbranch bar. After leaving the Longbranch, Marilyn earned an Associate Degree in Nursing. Marilyn enjoyed raising her children and working as a nurse until her retirement.
In her free time, Marilyn enjoyed interior design, writing poetry, trying new recipes, gambling but most of all spending time with her family and friends.
Marilyn is survived by her son, Richard "Ric" (Felicia Otto) of Menomonie, her daughter, Mary Jo (Thomas) Bloczynski of Marshfield, Joseph and Asher Baier and Thomas Bloczynski III, two great grandchildren, Richard IV and Hazen Baier, one sister, Leah Burkle of Menomonie, one brother-in-law, Hank Baier of Menomonie, two sisters-in-law, Mary Baier of Menomonie and Marlene Baier of Bremerton, WA as well as many nieces, nephews, other relatives and friends. She is preceded in death by her parents, her husband, Dick, her two daughters, Laura Lee and Tina, two grandsons, Dustin and Richard Baier III and two sisters, Alice Arneson and Shirley Gauvin.
A Celebration of Life will be held 12:00PM Noon-3:00PM Thursday, November 3, 2022 at the Rhiel Funeral Home in Menomonie. Burial will be in the Sacred Heart Catholic Cemetery-Boot Hill in Elmwood at a later date.
Rhiel Funeral Home & Cremation Services, Menomonie, is serving the family.