Jeffrey "Jeff" S. Schoeder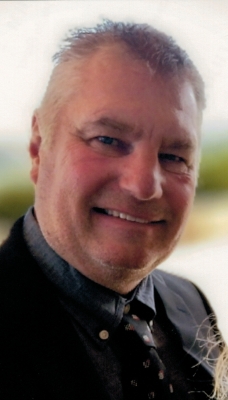 Jeffrey "Jeff" S. Schoeder, age 57, of Elmwood, died unexpectedly on Tuesday November 8, 2022, at his cabin in Skime, MN.
Jeff was born December 14, 1964, in Fayetteville, NC. He was the son of Steven and Rose (Sinz) Schoeder. Jeff started school in Minnetonka, MN then moved to Elmwood in 6th grade and graduated from Elmwood High School in 1983. Jeff enjoyed playing high school football, basketball and was involved in FFA. He loved fast cars, especially his white Camaro.
After high school Jeff worked at Cady Cheese Factory. He later went to work for his dad at B.S. Construction, Inc and in 2004 he purchased the business. Jeff married Christine Wohler and had two children and later divorced. Jeff worked very hard, which allowed him to enjoy life to the fullest. He loved having family cookouts, going camping on his little island, fishing, hunting and riding his Harley. He enjoyed playing poker and taught his kids to play as well. He was quite the prankster and usually the instigator. He was always making bets with people; like $100 to eat a can of cat food or worms. After a couple Bud Lights, Jeff was the life of the party.
Jeff met his future wife in 2005. They spent almost all of their time together, whether it be working or having fun. They were recently married on August 28, 2021. Jeff was planning to retire in the next couple years. He had purchased a home in FL and was able to spend two winters there. Deer hunting was at the top of his list of favorite things to do. The WI hunt always involved going to the Sinz cabin to tell stories and reminisce. Jeff loved to go to his MN hunting land where he enjoyed mowing trails, drinking beer with the Olson's, and hunting. Spending time with family was very important to Jeff. He thought the world of his kids and grandkids.
Jeff is survived by the love of his life (wife), Deb, two children, Mitch (Kelly) Schoeder, of Weston, rural Menomonie, Nicole Schoeder of Elmwood; a granddaughter, Lilly Morgan; two step-children, Justin (Carly Wolf & Wesson) Fugate of Elmwood; Tyler (Lauren Cox) Fugate of Plum City; two step grandchildren, Nash Fugate and Kimber Fugate; His parents, Steve & Rose Schoeder of Cape Coral, FL; a brother, Nick Schoeder (Kat Fedie)of Elmwood; a sister, Dawn Schoeder (Rich Fuerst) of Eau Claire; a special uncle/employee Joe Sinz; MN hunting family; several aunts, uncles, nieces, nephews, cousins, other relatives and friends. His favorite dog, Ginger.
A Celebration of Life will be held from 1:00 to 4:00PM Sunday, December 4, 2022, at the Elmwood Auditorium in Elmwood.