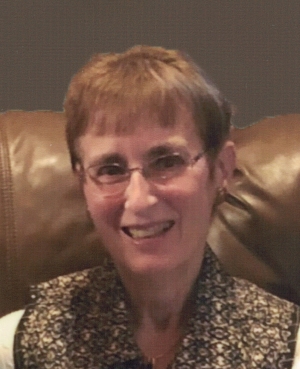 Kathleen E. McCune, age 77, of Menomonie, died Tuesday, November 29, 2022, at her home in Menomonie.
Kathy was born October 19, 1945, in River Falls. She was the daughter of Gus and Katy (Kurtz) Schultz and grew up in River Falls, graduating from River Falls High School in 1963. After high school, Kathy lived in St. Paul where she attended a business school and worked at 3M in St. Paul for a short time. Kathy married Robert Stewart on April 8, 1967, in River Falls. After marriage they resided on two other farms before purchasing their own farm in the Township of Eau Galle, rural Menomonie where they farmed and raised their family. After Bob's death in 1998, Kathy later married Donald McCune on December 20, 2000.
Kathy enjoyed sewing, gardening, dancing and card games. She also enjoyed playing hand bells at the United Methodist Church for many years. She was an avid sports fan. She loved watching her grandchildren in their school sports. She also enjoyed watching football and basketball, especially March Madness. Kathy was a Christmas light enthusiast and enjoyed decorating her home with many lights.
Kathy is survived by her husband, Don; two sons, Ken (Lauri) Stewart; Mike (Jen) Stewart; two grandchildren, Kyle & Natalie; four step-sons, Daniel (Pam) McCune, Tim (Tammie) McCune, Benjamin (Tricia) McCune, Aaron (April) McCune; nine step-grandchildren; Hannah & Lily, Erica & Gabe, Mollie, Madisen & Simeon, Samantha & Rebecca; a brother, Harland (Jane) Schultz, two sisters, Diane (Denny) Hitchcock and Jo Niedfeldt; other relatives and friends.
She is preceded in death by her parents, husband Bob, a sister, Nancy Stokes; two brothers-in-law, Jim Stokes and Ken Niedfeldt.
Funeral services will be held at 11:00 AM Monday December 5, 2022, at Cornerstone Apostolic Church in Elk Mound with Rev. Roy Clickner officiating. Burial will be in the Evergreen Cemetery in Menomonie.
Visitation will be held from 9:00 AM to the time of the services at the church on Monday.