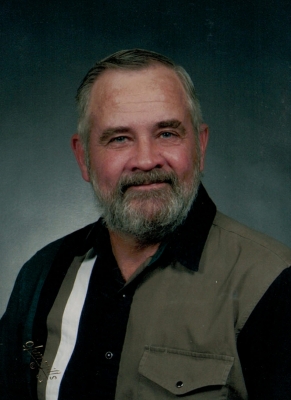 Lynn T. Wittig, age 74 of Durand, died Sunday, December 4, 2022 at Mayo Clinic Health Systems-Eau Claire with his family by his side.
Lynn was born on October 4, 1948 in Durand. He was the son of Thomas and Clara (Asher) Wittig. Lynn grew up in the Red Cedar area of Dunn County and graduated from Sacred Heart High School in Lima in 1966. While working on the farm with his dad, Lynn was drafted into the U.S. Army in 1968. He served stateside until being honorably discharged in 1969. Lynn married Kathleen Weisenbeck on April 19, 1975 at St. Mary's Catholic Church in Durand. After marriage they lived in the Durand area where they raised their family. During his career, Lynn worked construction and farming. When he retired, Lynn pursued farming full-time which was his passion.
Lynn was very active in the outdoors trapping (especially trapping beavers), fishing and hunting (especially coon hunting). He was very active with the Durand American Legion, participating with school presentations, fundraising, military honors and marching in the parades. Lynn's story telling was legendary, never missing a detail and sharing the whole story, no matter the length. He had time to share it, even if you didn't!
Lynn is survived by his wife of 47 years, Kathy; sons, Wyman (Katie) of Menomonie; William (Melissa) of Durand and Tony (Amber) of Durand; eight grandchildren, Carter; Bryce; Mason; Drew; Cole; Kaci; Connor and Brody; siblings, Giles (Laurie) of Appleton; Jeanie (Pat) O'Brien of Dallas, Tx; Judy Reetz of Spring Valley; one brother-in-law, Dennis Prissel; nieces, nephews, other relatives and friends. He is preceded in death by his parents and siblings, Rita McGahay; Audrey Prissel; Daniel Wittig and Beverly Wittig.
Memorial Mass will be 11:30AM Friday, December 9, 2022 at Holy Rosary Catholic Church-Lima in Durand with Rev. Emmanuel Asa Moah-Bekoe officiating. Burial will be in the church cemetery at a later date with military honors. Visitation will be from 4:00PM-7:00PM Thursday at the Rhiel Funeral Home in Durand and one hour prior to services at the church on Friday.
Rhiel Funeral Home & Cremation Services, Durand, is serving the family.