Marlene J. (Baier) Sabelko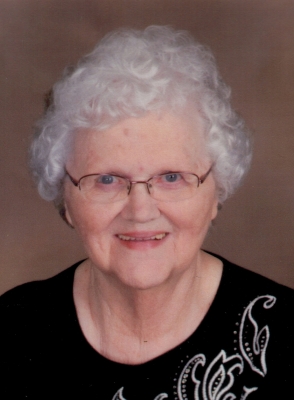 Marlene Joyce (Baier) Sabelko, 89 of Elmwood, passed away on Wednesday, December 7, 2022, at Comforts of Home in Menomonie surrounded by her loved ones.
Marlene was born on December 6, 1933 in Plum City. She was the daughter of Sherman and Beulah (Severson) Biles. Marlene graduated from Arkansaw High School in 1951.
Marlene married Donald Baier on September 7, 1954, in Eau Galle. After marriage they farmed in the town of Eau Galle. In 1957, they moved to a farm in Rock Elm Township. Together they farmed for nearly 36 years and raised seven children. They worked hard but also had fun with friends and family. Marlene drove school bus for Elmwood School District for nearly 20 years. In 1979 they moved into the Village of Elmwood. Don passed away in 1990. Marlene later married Ed Sabelko on July 16, 1994. They resided in rural Durand enjoying their retirement years. They moved to Menomonie in 2010. Ed passed away in December 2013. Marlene later moved to Welcome Home Assisted Living in Elmwood where she resided until July 2022.
Marlene enjoyed playing cards, dancing, fishing at the family cabin on Mudhen Lake in Siren and spending time with family and friends.
Marlene is survived by her seven children, Jeff Baier of Elmwood, Julie (Bill) Richardson of Spring Valley, Judy (Jim) Stoikes and Jill (Tom) Bennwitz, both of Verona, Bev (Bill) Cook of Panama City Beach, FL, Jim Baier of Elmwood, John (Dianne) Baier of Arcadia; 13 grandchildren, 10 great grandchildren; six Sabelko step-children; Don (LuAnn), Steve (Cindy), both of Prescott, Jim (Teresa), Ed Jr. (Sally), both of Durand, Roger (LaVey) of Pepin and Nancy (Dennis) Wolf of Stockholm; 15 step-grandchildren, 41 step-great grandchildren; three sisters-in-law, Sharon Smith, Chris Baier and Marcella Biles.
She was preceded in death by her parents, step-mother, Violet Biles, her husbands, Don and Ed, two brothers, Everett and Tom Biles and an infant sister; a step-great grandson, Jeremy Sabelko.
Funeral services will be 12:00PM Friday, December 16, 2022, at Sacred Heart Catholic Church in Elmwood with Rev. Anbalagn Shanmugam officiating. Burial will be in the church cemetery.
Visitation will be held from 10:00 AM until the time of the services at the church on Friday.
Funeral service will be livestreamed on the Rhiel Funeral Home Facebook Page