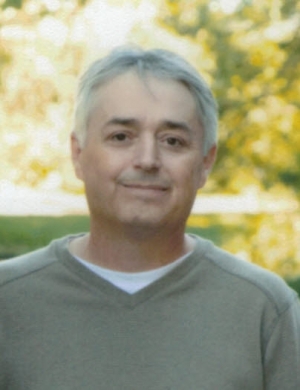 Joel A. Wheeler, age 50 of Pepin, died Tuesday, December 13, 2022 at his home in Pepin with his family by his side.
Joel was born on November 4, 1972 in Hastings, MN. He was the son of Joseph and Joan (Denn) Wheeler. Joel attended schools in Hastings and the Wabasha-Kellogg School Districts. He then attended Red Wing Technical College in Red Wing, MN and attained a degree in carpentry. Joel then went to work building homes throughout the area. Joel married Julie Newcomb on September 21, 1996 in Pepin. After marriage, they lived in Pepin where they raised their family and Joel continued his career in construction. After a few months of not feeling well, Joel was diagnosed with stage IV cancer on December 1, 2022.
Joel loved spending time outdoors boating, snowmobiling, fishing, hunting and grilling. He enjoyed putting his skills and knowledge to use to build a mansion of a tree house for his kids and later help them with their home projects.
Joel is survived by his wife of 26 years, Julie; children, Josh (Sabrina) of Eau Galle; Jacob (Ashley) of Eau Claire and Elizabeth "Lizzy" of Pepin; three grandchildren, Scarlett, Rhett and Rhyder; father, Joe of Solon Springs, mother; Joan Wheeler of Pepin; two brothers, Chris and Jeremiah, both of Pepin, maternal grandmother, Pauline Denn of Hastings, nieces, nephews, other relatives and friends.
A Celebration of Life will be held at a later date.
Rhiel Funeral Home & Cremation Services, Durand, is serving the family.