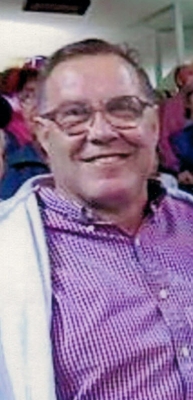 William J. Herbison, age 75 of Plum City, died Thursday, December 15, 2022 at the Plum City Care Center in Plum City after a brief illness.
Bill was born on May 19, 1947. He was the son of James and Joyce (Ebensperger) Herbison and grew up in the Plum City area. Bill graduated from Plum City High School in 1965. Bill spent his whole life on the Ebensperger family farm in rural Plum City farming with his brother, Bob. He enjoyed playing softball and bowling. He also liked watching the Twins and being involved in fantasy sports. Bill also got heavily involved in genealogy, taking trips into Canada and across the United States to trace the family history. He was big into classic country music and Irish music.
Bill is survived by his siblings, Rita Dahms of Red Wing, MN, Linda Glampe of Plum City, Dan (Stella) of Silver City, NM, Clare (Peggy) of Prentice, Bob (Rachel) of Plum City, Rodney (Donna) of Tucson, AZ, Leslie of Eau Claire, Larry of Minneapolis, MN and Dave of Red Wing, MN, brother-in-law, Joe Fisher of Durand, many nieces, nephews, other relatives and friends. He is preceded in death by his parents, James and Joyce, and a sister, Diane Fisher.
Memorial Services will be 11:00AM December 21, 2022 at the Rhiel Funeral Home in Durand with Pastor Dan Richardson officiating. Burial will be in Free Home Cemetery at a later date. Visitation will be from 10:00AM until the time of services at the funeral home on Wednesday.
Rhiel Funeral Home & Cremation Services, Durand, is serving the family.