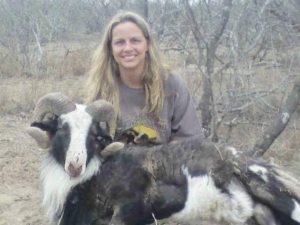 Cindy L. Sitka, age 53 of Durand, died unexpectedly on Thursday, December 29, 2022 at AdventHealth-Durand with her family by her side after a long battle with Multiple Sclerosis.
Cindy was born on June 13, 1969 in at the hospital in Plum City. She was the daughter of Dennis Bundy and Barbara (Smith) Meixner. Cindy grew up in the Eau Galle and Arkansaw area. She attended Elmwood Elementary School and Durand High School. After high school, Cindy went to work for McMillin Electric and Foremost Farms. Cindy bought and operated Cindy's Bottoms Up in Eau Galle in 2005 where she made so many friends. She operated the bar until her illness forced her to retire and sell the bar. Cindy met her soul mate, Wally Sitka and were married on August 18, 2018 at Community of Christ Church in Arkansaw. After marriage, they lived in Arkansaw until recently moving to Durand.
Cindy was an inspiration to so many people that she came across. Her passion was the outdoors, she enjoyed fishing, hunting and taking trips over the years. Above all, Cindy loved her family and friends.
Cindy is survived by her husband, Wally, mother, Barbara Meixner of Arkansaw, two brothers, Roger (Cathy) Bundy and David Bundy, both of Eau Galle, nieces, Kelsey and Pam (Amanda) nephews, Anthony (Teasha) and Joseph (Anastasiia), other relatives and friends. She is preceded in death by her father, Dennis Bundy.
The family would like to thank Dr. Kenneth Rucker and the staff of AdventHealth-Durand for all their loving care and support.
A Celebration of Life will be 3:00PM-6:00PM Saturday, January 28, 2022 at the Arkansaw Community Center in Arkansaw.
Rhiel Funeral Home & Cremation Services, Durand, is serving the family.