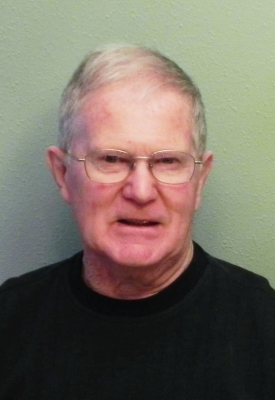 Gary R Lauer, 82, of Eau Galle, passed away peacefully on Saturday January 7, 2023 at Mayo- Red Cedar Hospital in Menomonie.
Gary was born December 17, 1940 in Plum City. He was the son of Glenn and Agnes (Lecheler) Lauer and was raised on the family farm near Exile. He lived the majority of his life in Eau Galle after marrying his best friend, Elizabeth "Betty" Helmueller in 1971. Together they raised five children. Gary was baptized and confirmed at St. Henry's Catholic Church in Eau Galle and was active there as an usher, member of the polka choir, and the Knights of Columbus. He enjoyed trips with St. Henry's Watermark Mission, helping rebuild communities in many states. Gary gave generously to his community, serving the American Legion as Commander of the Gasteyer Post for over 30 years, and as a member and treasurer of the Eau Galle Sportsman's Club. Gary was known for his gift to fix or repair just about anything. He was a great hunter and fisherman and looked forward every fall to going "out West" to Kaycee, Wyoming with some of his best friends hunting mule deer, antelope, and elk. The core group hunted together for many years, sharing not only the game they hunted, but many stories, music, good food, and drink. He bow and gun hunted whitetail deer with great success. Gary was most proud of his family and cherished time spent with them. He always enjoyed fishing trips with Michael and Randy, catching many fish and enjoying the fish frys after. Gary bowled for many years in both men's and couples leagues at Club 10. He enjoyed playing cards, especially pfeiffer, euchre, pinochle, and cribbage. Card club nights with friends were some of his favorite times.
After graduating high school, Gary worked at Tidy Wood Products in Elmwood, making wooden bowls, before moving on to road construction with Sweeney Brothers Construction. When the bony finger of Uncle Sam started pointing in his direction, he enlisted in the U.S. Army. After basic training at Fort Leonard Wood, MO he trained in radar defense at Fort Bliss in El Paso, TX and also at Camp Pendleton in San Diego, CA. With his education and training complete, he was sent to Germany to monitor Soviet MiGs during the Vietnam War. Once back in the States, Gary worked for the U.S. Army Corps of Engineers for over 35 years. He started out in radar defense maintenance, based out of Minneapolis, MN, servicing radar systems from Washington State to Maine along the Canadian border. He completed his working life at Lock and Dam 4 in Alma, WI as the electrician/maintenance operator.
He will always be remembered for his witty sense of humor and one liners. When asked, "How do you feel Gary?" by a nurse, doctor, or therapist, he would always respond, "With my fingers!" He will be remembered by his family as being generous with love and frugal with his money, teaching humility by example. Never one to brag, he preferred to be generous without recognition.
The family thanks Rachel and Doug, Lori, Amy, Kristy, Chris, Maria, and the other caregivers at Potter's Country Home for their devoted care and compassion for Dad while he resided there. They and the residents got to enjoy Gary's happy personality and share in our loss.
Gary is survived by his daughters; JoAnn (Mike) Vruwink of Eau Claire, Jaclynn (Tim) Taylor of Elk Mound, and Nicole (Denver) Applehans of Fairfax, VA; his sons, Randy (Linda) of Marshfield and Michael (Theresa) of Menomonie; twelve grandchildren, five great grandchildren; sisters, Eileen (Duword) Kurrelmeyer of Ellsworth and Marjory (Mike) Bauer of Wichita, KS; brother Ervin (Donna) Lauer of Arkansaw; sister-in-law, Betty Lauer of Durand; brother-in-law, Ray King of Green Bay.
He is preceded in death by his parents, wife Betty, brothers Arland and Charles in infancy, a sister, Zeona King, and grandson Luke Vruwink.
Memorial services will be held at 11:00 AM Saturday January 28, 2023 at St. Henry's Catholic Church in Eau Galle. Burial will be in the church cemetery at a later date.
Visitation will be held from 4:00 to 7:00 PM Friday January 27, 2023 at Rhiel Funeral Home in Menomonie and one hour prior to services at the church on Saturday.